Web Design Kelowna
Web Design, Development & Internet Marketing in Kelowna, BC
Are you looking for a new website? We offer Web Design and digital marketing services in the Kelowna and surrounding areas. Our dedicated team of experts has a proven track record for creating websites for local businesses using responsive website design. We can help you reach your business goals with a user-friendly website that has a responsive design on the Wordpress platform. Because our team also includes search engine marketing experts, we can use those skills throughout your entire website to help your small business achieve online success. Stigan Media creates websites using our expertise in digital marketing as well as web design - so that small businesses can get the most lead generation. Your Kelowna business deserves the best in website development!
Stigan Media's web design services have you covering all the bases: our data driven insights allow search engines to find you faster, whether you need a brand new website or just a small website redesign. We will work closely with your team to create a responsive website design that suits your style and needs.
Web & Graphic Design
Do you need custom graphics to go with your web design? Our team can create stunning graphics that stay true to your branding, while also helping to improve your company's search engine optimization; everyone wants to get on the first page of Google! The more custom content your website has, the better. The great thing about custom graphic design is that small businesses can use the graphics for all of their social media marketing too. Do you want your website to really stand out? Graphic design is the way to go. Having a new website that looks like your branding and matches with your logo will make your business appear more professional. Just let one of our Stigan Media team members know what look and feel you are going for, and our graphic designer will do the rest!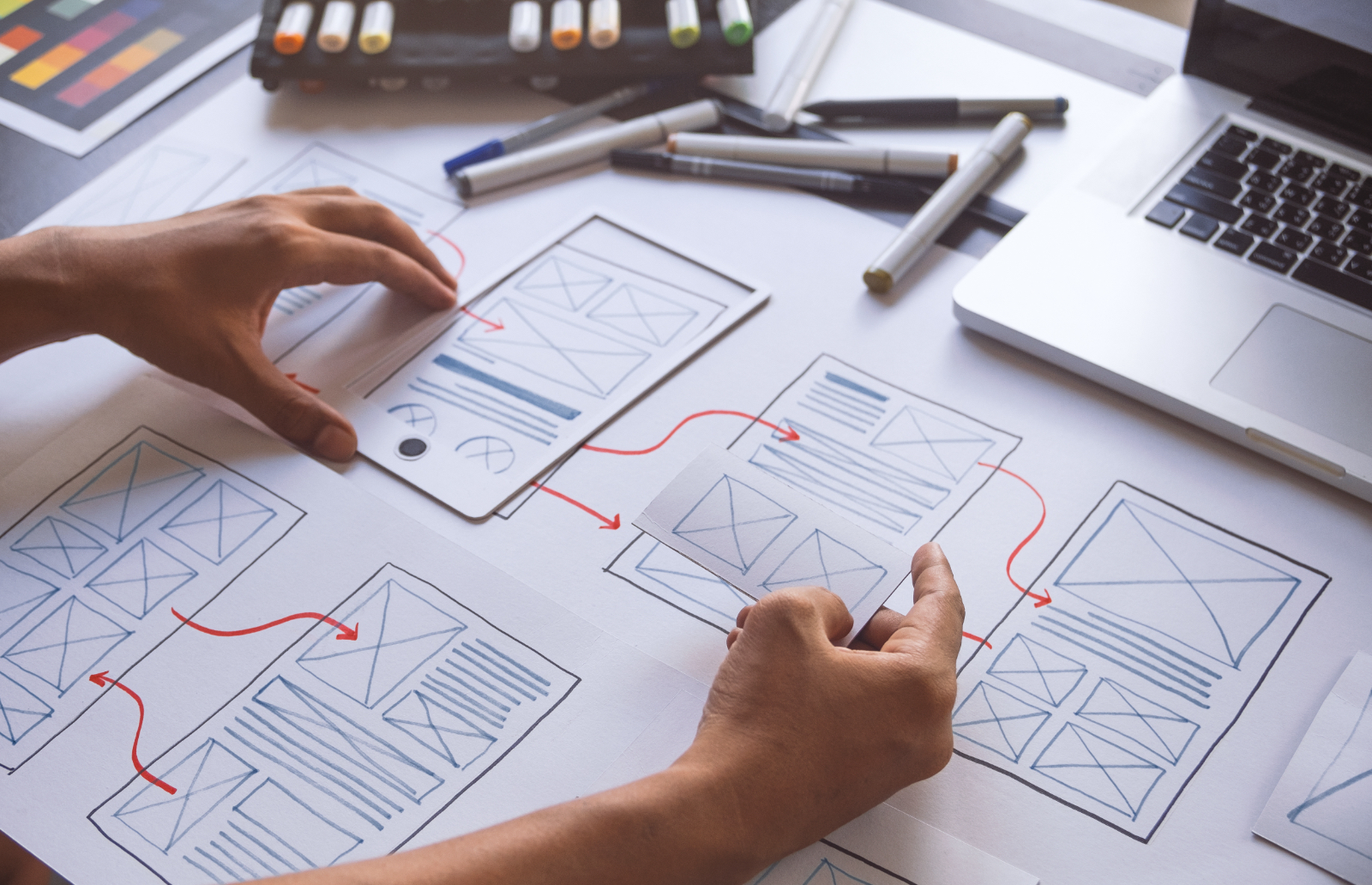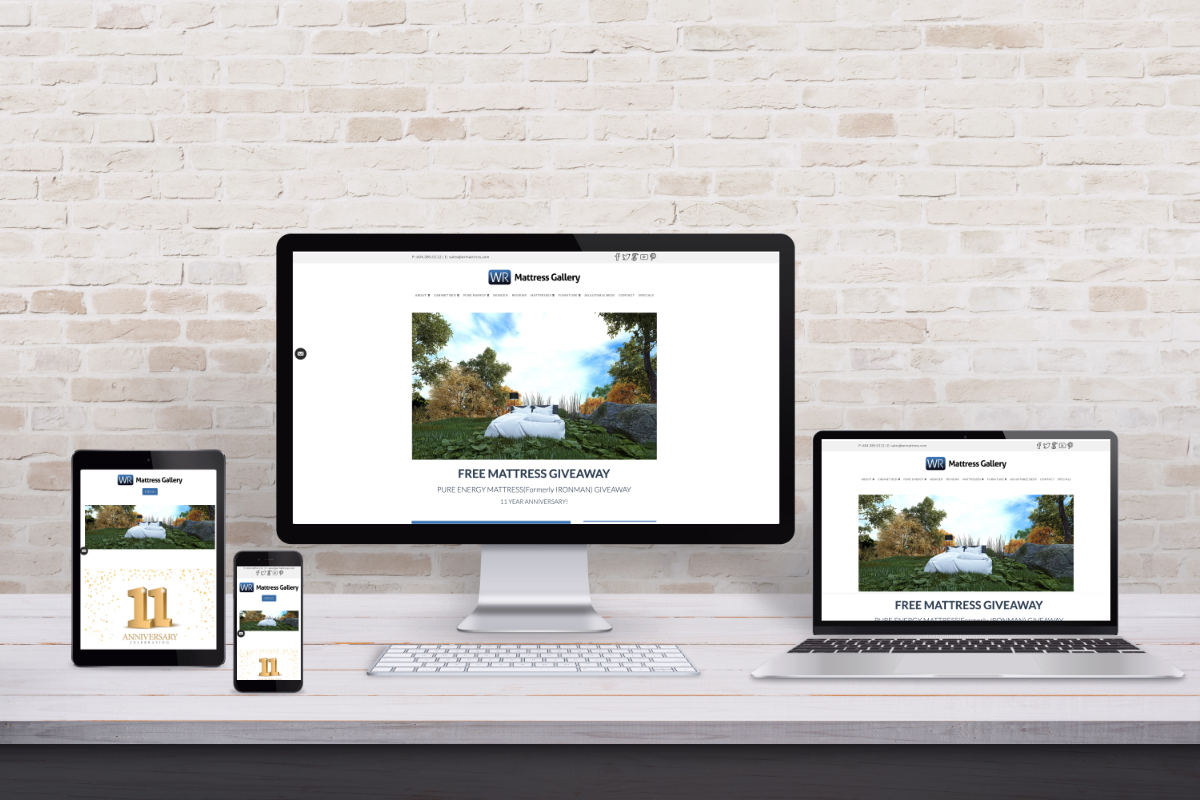 CMS WordPress
Our company keeps up with the latest technology, and that's why we use the Wordpress platform for all of our Kelowna website design. Our new customers find Wordpress so user-friendly and it helps immensely having a platform that integrates search engine optimization fluidly into the web design process. You will have a beautiful, easy-to-use website that will rank well on Google, too! Another great feature of working with Wordpress websites is that once your website is complete we can schedule a training session with you and your management team, so that when those small changes come up your Kelowna BC business will have full access and knowledge to change some of the website content yourselves.
Ecommerce Platforms
Is your business already selling online or will you need an online store for your website project? Stigan Media uses Woocommerce and Shopify as our e-commerce platforms, and we only have great feedback from our clients. If you have a storefront in Kelowna BC, we can get you set up with selling your products online to help increase your sales. With many store utilizing the new delivery apps, it is a great way to keep up with the latest technology. Getting into e-commerce doesn't have to be scary, our team of web designers know exactly how to get your online store up and running. Both Woocommerce and Shopify are simple to use and uploading new products is headache-free. Our team can help you to decide which platform is the best option for your business, and give you a bit of photo tips to make your products look professional!
LEARN ABOUT OUR SERVICES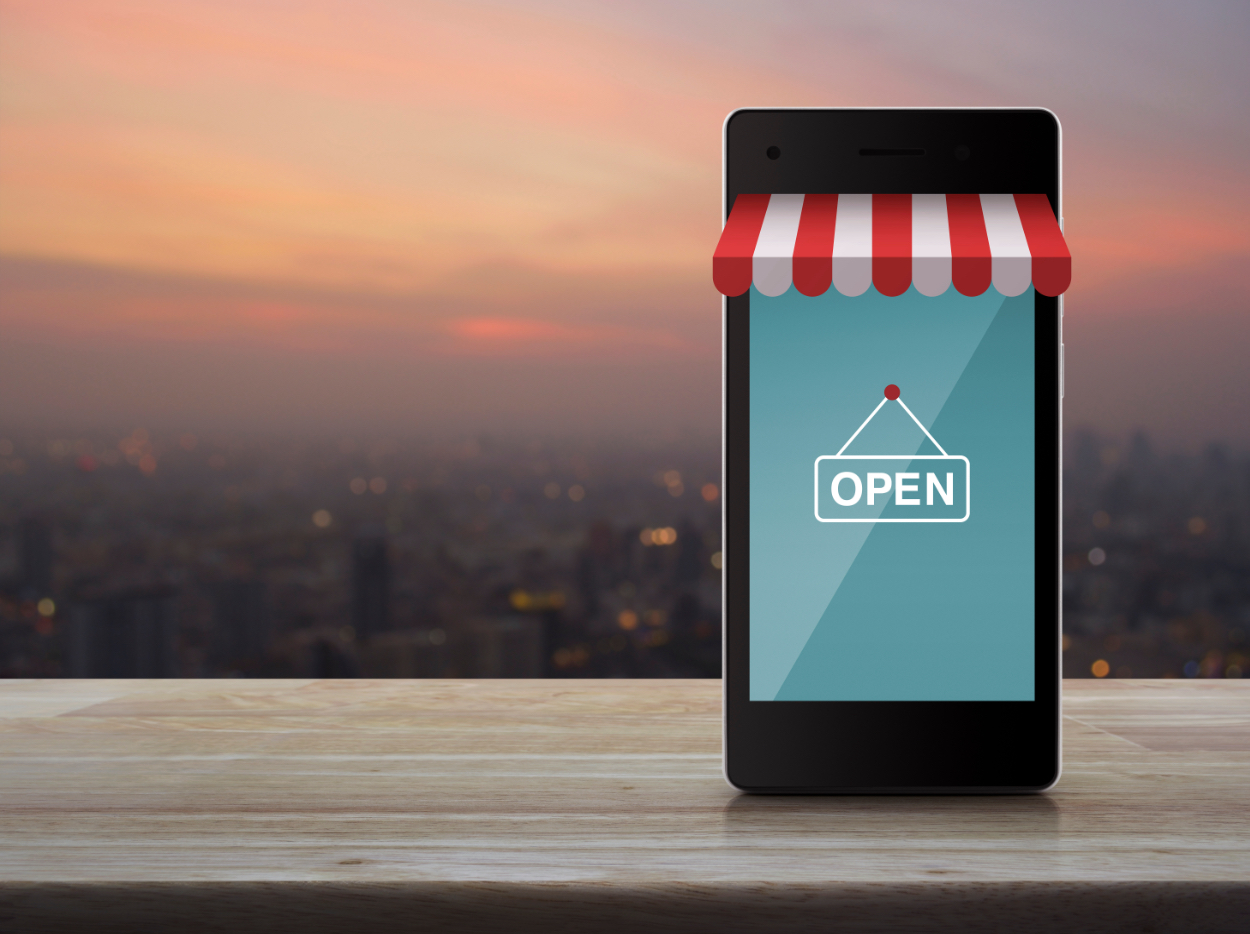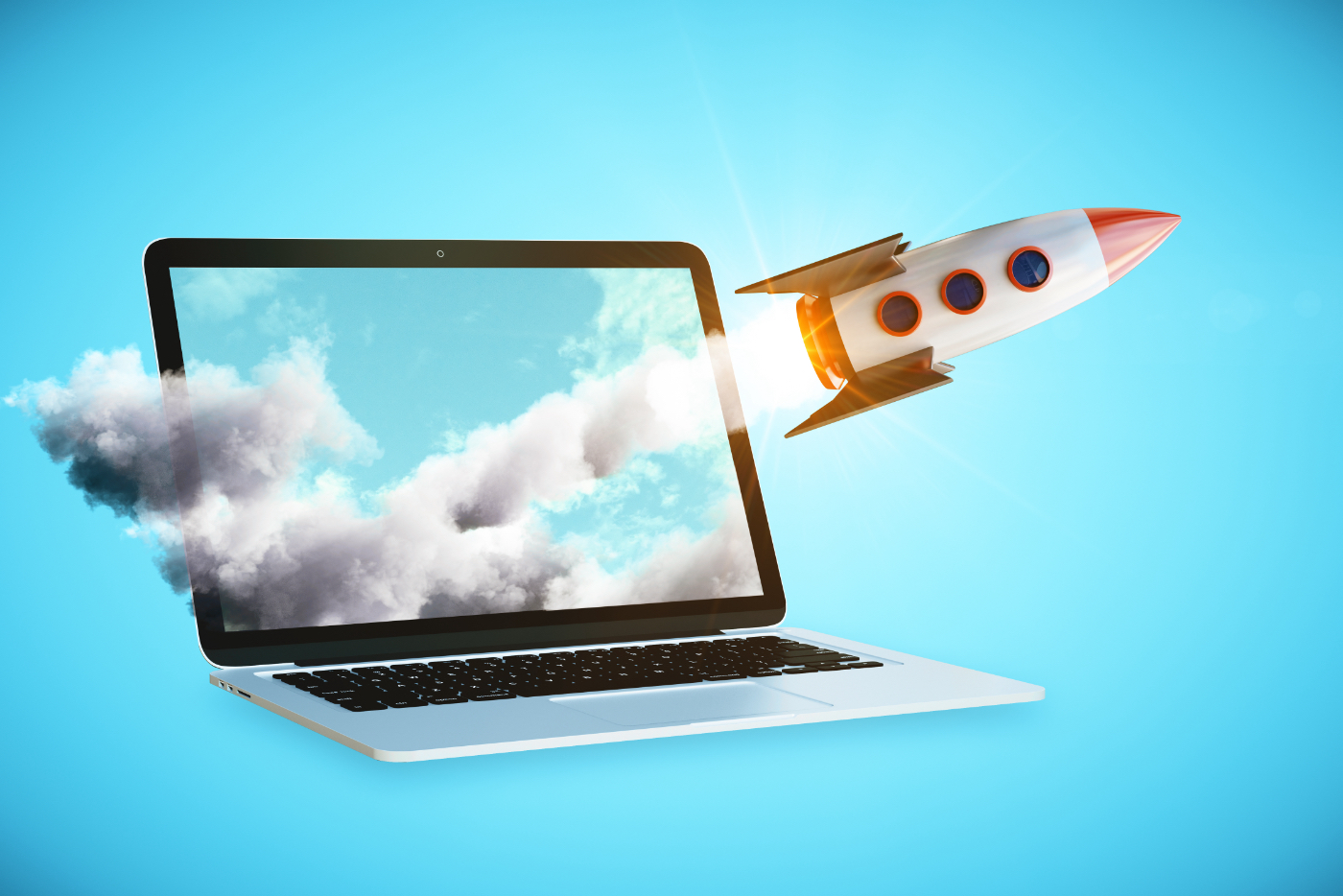 Digital Marketing Services for New Website in Kelowna
Having a strong, punchy website is such an important part of your businesses' digital marketing strategy. If you are trying to build your client or customer base and promoting your business solely on social media, it is only natural that once your business picks up traction that your clients expect a website. Where do they book? Where do they find contact info or detailed descriptions of the services you offer? When you debut your site to the world, make it count! Stigan Media can help you with the wow-factor. To optimize your web development in Kelowna, Stigan Media partners with companies such as Google, Instagram, Facebook, Twitter, LinkedIn, PayPal, Adobe, WordPress, and more.
Search Engine Optimization
Your web design should be SEO friendly to help maximize your reach and generate the most leads for your business. Kelowna website design can be done in a way that uses search engine optimization in all aspects of the design. Our SEO services will help your customers to find your website easily on Google. We have so many happy clients that started to rank higher after using our web design services, which gives their business more traffic and more leads. If you are happy with the SEO improvements after creating or updating your website, you can talk to one of our SEO experts about setting up a monthly plan with goals to get your business ranking high up on Google. Do you have a certain keyword in mind that you want to rank higher for? That's what we do.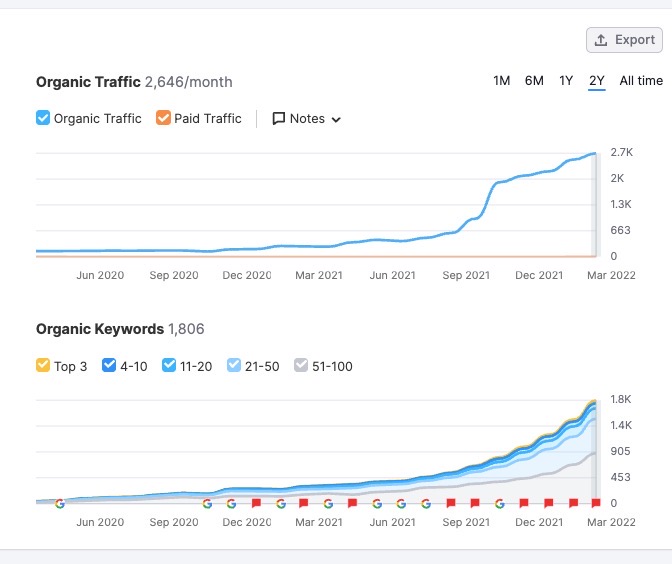 Websites We Built For Kelowna Businesses
Our Expertise & Knowledge in Web Design & Development
Our company takes a full-fledged approach to digital marketing, offering far more than just web design. We know that every business holds a unique set of goals and will therefore experience a unique set of challenges. We use Wordpress for our Kelowna website design services and other CMS platforms such as Shopify, if you sell online, to make sure that your Kelowna website design project is innovative, professional and in line with your budget.
As the most trusted platforms continuously change, Stigan Media will ensure that your business is ready to adapt. To maintain your ascension into success, we use integrated digital solutions to ensure your web design solves problems rather than create them. With our extensive experience and excellent track record for client satisfaction, we know we can keep your web design current, your business visible, and help you build an online platform that stands out in Kelowna BC.
Stigan Media — Top Kelowna Website Design Agency
With over 450 websites developed, Stigan Media is a leading digital agency in Kelowna. After working with North America's largest directory and digital agency, Stigan Media founders Sandro and Adwin saw a gap in the market. Not only was there no company offering the services their client's needed, but the services available were overpriced and underwhelming. So, they built their own web design company that centers around:
Transparency

Honesty

Reliability

Innovation
A decade later, Stigan Media has developed a team capable of building an online presence tailored to suit your business's unique needs.
Testimonials
The Stigan Media team are experts in Kelowna web design. They did a fantastic job redesigning my website and completed the job efficiently and with continued communication. I'd highly recommend them for web design, social media and blog development.
- Kristine Fretwell, Busy But Healthy
Our family has worked with Stigan Media for two website design projects over the past few years. Adwin is someone we really trust, really appreciate his cheerfulness whenever he works on a project and is his willingness to get the job done in a timely manner. We would highly recommend Adwin and his team of specialists.
-Elizabeth Merk, Ralph's Farm Market
High-Quality Web Design with Us
We have dedicated many years of hard work, perseverance, and passion to honing our craft and making effective and strategic web design accessible to Kelowna BC businesses. As a result, our dedicated team has been recognized by the business community for our achievements in web development. In 2018, 2020 and 2022, we were proud to be named "Top Web Designers" and one of Canada's "Top Marketing Agencies" by Clutch.
Why choose Stigan Media? We can help to complete your web development project using our fine-tuned strategy to showcase your companies branding with creative marketing to complete your project.
Here are just a few more reasons to choose us
Professionalism

You deserve a team that is confident in their ability to optimize your Kelowna web design and create company growth;

Experienced

Providing web design services for over a decade has given us a varied skillset that spans several industries and is applicable to small and large businesses alike;

Awards

Being recognized for providing top-tier web design in Kelowna, BC is not an honour we take lightly. We are so proud to be an award-winning digital agency in this competitive industry;

Testimonials

The most important gage of success is the satisfaction of our clients. To witness the steady and continual growth of our clients' virtual impact, and experience company growth alongside them, has been our greatest achievement;

Diverse

Our team consists of incredible web designers, SEO experts, copywriters, social media specialists, and graphic designers whose combined experience can yield incredible results for your business
Our Online Marketing Services
To help you construct an online presence that yields tangible results, your web design needs to incorporate several aspects of digital marketing. This includes:
SEO services that help you reach your target audience and rank higher in Google search engines

Web design that is on brand, aesthetically unique, and is easy to navigate across all devices such as desktops, tablets, and smart phones

Copywriting that is natural, engaging, and brand-specific

Digital marketing that is widespread across social media platforms and clearly conveys the uniqueness of your company

Graphic design that visually communicates your company's branding and ensures your business is perfectly represented
Stigan Media has a proven track record, making us a safe choice for your SEO, digital marketing and web design services! It's time to showcase your business to the Okanagan Valley using all of the tools in our Website Design chest. We invite you to get in touch with us today so that we can start designing your companies digital presence. There is no better time than NOW.
Let's Chat!
---
Contact us to schedule a meeting for a free audit and receive a no-obligation quote!