Richmond Web Design
Web Design to Grow Your Business in Richmond, BC
Stigan Media is a web design company that is dedicated to growing Richmond businesses.
Whether you are looking to build a new website from scratch or want to optimize an existing one to gain more organic traffic, Stigan Media has the expertise to yield the results your Richmond business deserves.
With experience working in several industries, whether it be real estate, dental care, roofing, health and wellness or a retail business selling artwork, flooring, or chocolate, it is important to highlight the aspects of your business that makes it unique. And as a Richmond web design company, Stigan Media has the strategies in place to do so.
Customized Website Design & Website Strategy
We undertake every project with an individual approach to offer fully customized and affordable web design services. No matter which niche your Richmond business falls into, it will carry its own set of goals and setbacks. As a result, we would be doing your business a disservice by providing a cookie-cutter web design strategy. That's why our web services will be tailored to you: because Richmond businesses deserve unique solutions. Using the latest technology, we create websites that solve problems, rather than cause them.
Whether it's by building a landing page to hook potential customers, using creative branding to help you stand out, or designing a great website that capitalizes on effective strategies and organic growth, it all starts by forming a unique relationship with our website design team.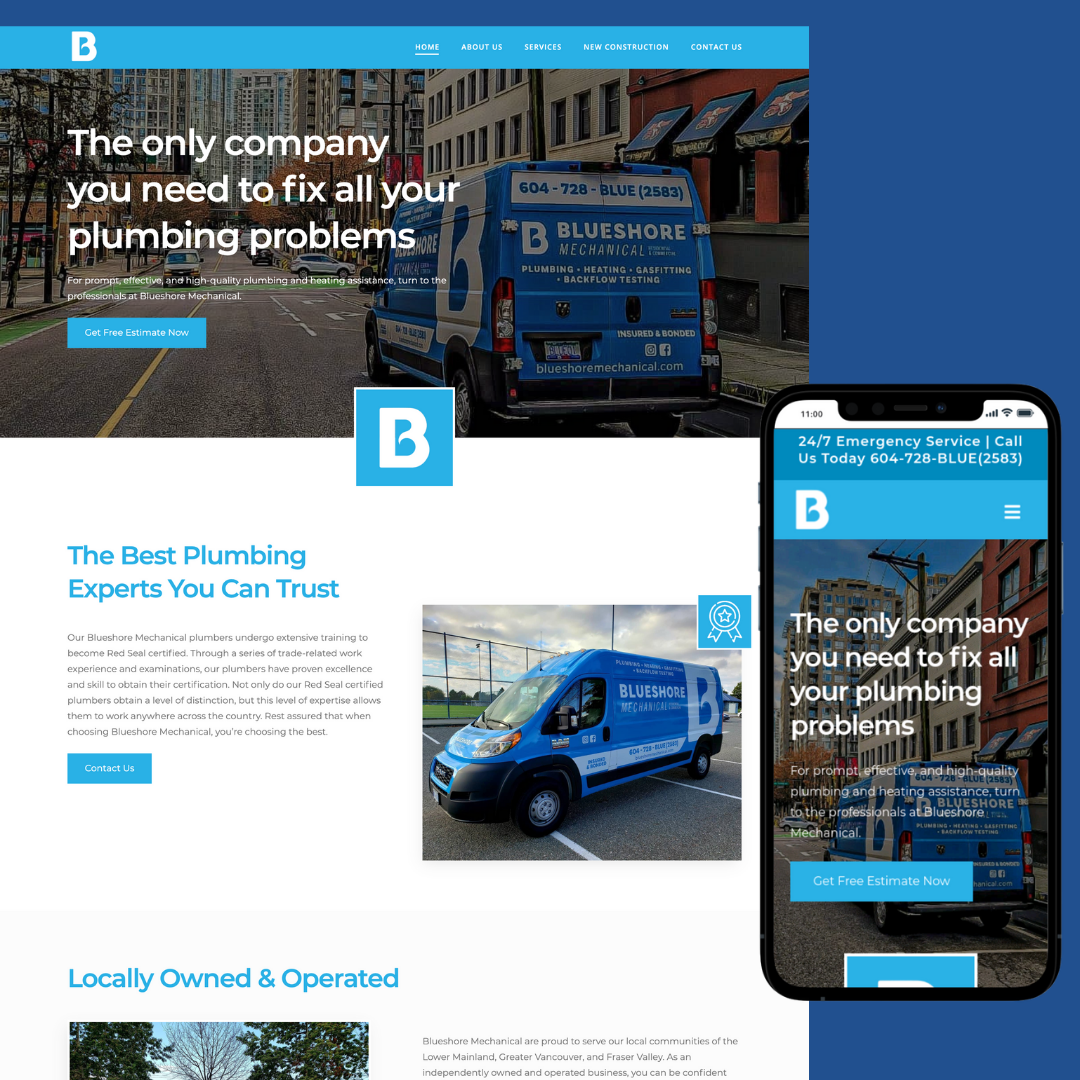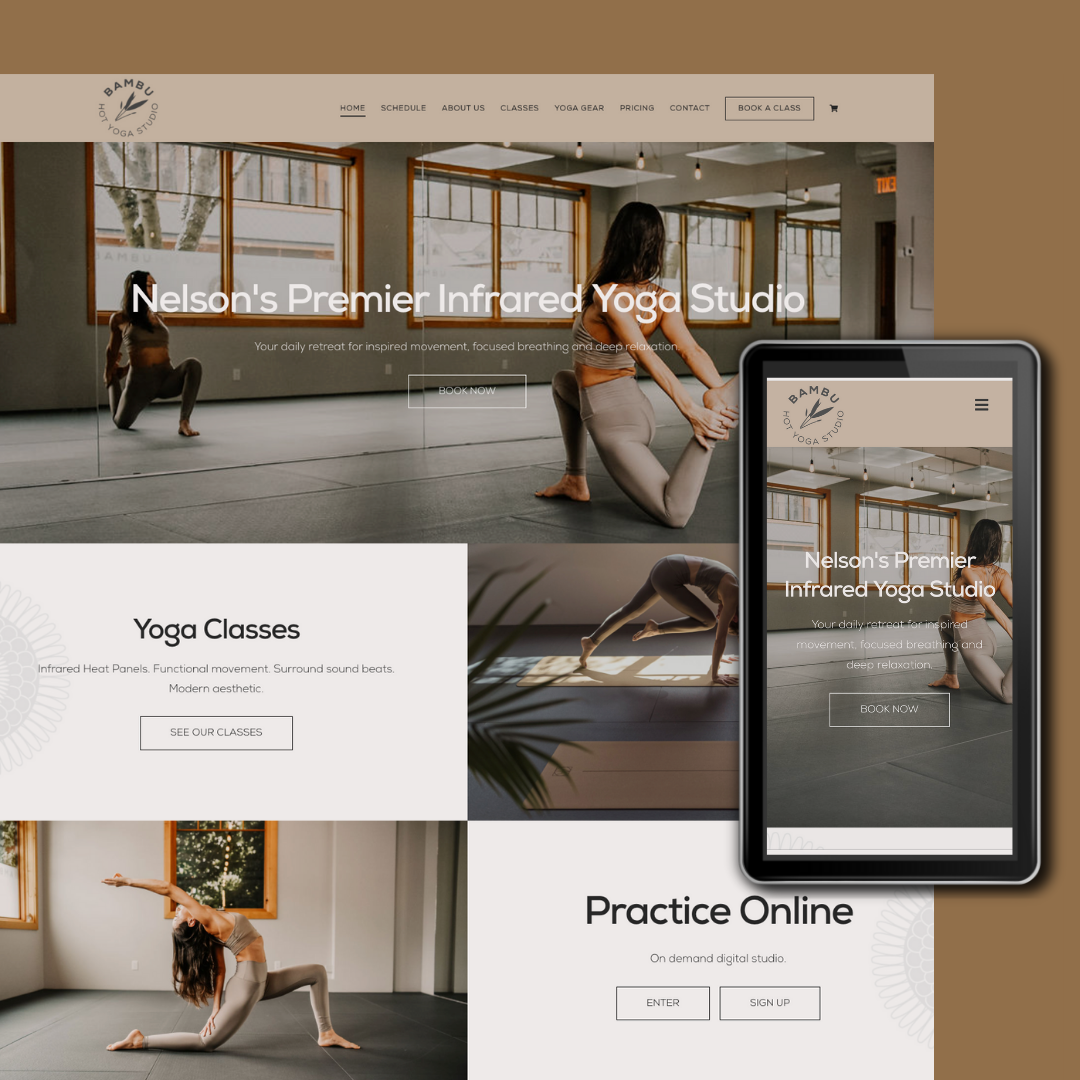 Ecommerce Platforms
To create a seamless shopping experience for your customers, your eCommerce website will combine responsive storefront web design, thoughtful themes, and intuitive interface elements. From the first page to checkout, your website will use engaging graphics and strategic content to increase your website's conversion rate optimization. Not only will this encourage click-through, but it will also help turn new customers into loyal ones.
To help grow your business, every page on your eCommerce website will be optimized for promotion and advertising. To accelerate sales online and encourage long-term engagement, we can transform your eCommerce platform into a profitable marketing machine.
Digital Marketing Services
Every business relies on digital marketing to bring in new customers and raise brand awareness. However, the backbone of a strong online marketing campaign is a healthy, engaging, and user-friendly website. That's where our team comes in. To create a website that is not only aesthetically optimized using modern design, creative vision, and unique logos, but is also fast, problem solving, and capable of handling heavy traffic.
To rank as a top Richmond business, you need a strategic digital marketing campaign. As your web design team, we will evaluate your competitors to see where and how your business can improve. From building a full range social media campaign to optimizing your website design, our digital marketing services offer innovative solutions.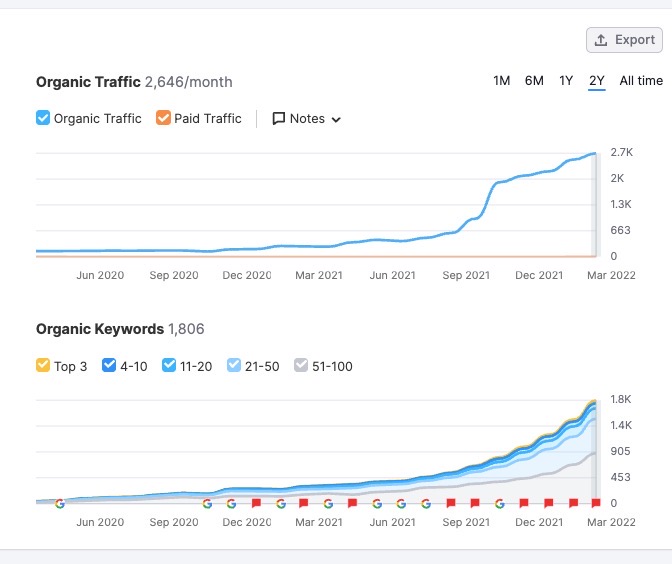 Websites We Built For Richmond Businesses
Richmond is a thriving city that is situated off the Pacific Coast. Offering beautiful ocean views and an abundance of attractions, it's one of BC's most desirable cities to live, work, and play. Whether you're walking the boardwalk of Steveston, enjoying delicious, fresh seafood or shopping in one of their many unique centres, Richmond is full of priceless amenities.
Thanks to its central location, it's just a short journey from surrounding cities, making travelling a breeze. Not to mention, it also happens to be the home of Vancouver International Airport. As a leading area for many high-tech companies, it's no wonder why Richmond web design is so sought-after. To offer Richmond businesses the best, our company has the experience, knowledge, and city-appreciation to help them shine.
Richmond Web Design Services & Site Development
You deserve a web design team that is capable of creating a diverse, effective, and profitable web presence for your business. At Stigan Media, we do just that. With our decades of experience in the industry, we have accumulated a dynamic client list that spans several industries. Thanks to this, we have developed expertise within many niches of business and have the tools, creativity, innovation, and ideas to create a seamless web design process.
With experience developing websites on a variety of platforms, we've built partnerships with industry leaders such as WordPress, Google, Shopify, Facebook, LinkedIn, Instagram, Twitter, Adobe, PayPal, HTML 5, Woo Commerce, and more. Not only do these connections further our own capabilities within digital marketing and web design, but they also create greater opportunity for our clients as well.
To break more ground in the business sector of Richmond BC, we have the web design services and development tactics you can rely on.
Stigan Media — Full Service Digital Agency in Canada
As a full-service digital agency, our team at Stigan Media has developed the websites for over 450 businesses. With every new project, we take an individual approach, diving deep into what makes each company unique to form specialized strategies. Forming meaningful relationships with every new client, our company continues to grow and test the limits of what it means to be innovative in this competitive market. But how did we get here?
After spending years working with North America's largest directory and digital agency, Stigan Media founders Sandro and Adwin noticed a growing gap in the market. The web development services that clients were requesting were not available. And the services that were being offered were overpriced and ineffective. So, to take matters into their own hands, the pair built their own digital marketing firm that promotes professionalism, reliability, transparency, and innovation.
A decade later and Stigan Media has curated a team of professional web designers, copywriters, SEO specialists, marketing experts, and graphic designers. Together, they are capable of building an online platform that is designed to increase brand awareness and scope in Richmond, BC. Stigan Media is honoured to be an award-winning digital agency, having recently been named Canada's "Top Web Designers" and one of the "Top Marketing Agencies" by Clutch between 2018, 2020 and 2022.
Reasons to Choose Us
If you are looking for ways to grow your business, evaluating the health and efficiency of your web design is a great place to start. To rank higher in search engines and run a more profitable business, our team of creative and strategic professionals can help you get there.
To stake your claim within the virtual community, you need an online presence that is unique, honest, and continuously modified. This will help your company remain relevant, maintain industry standards, and improve search engine ranking for maximum exposure. At Stigan Media, we strive to solve problems before they arise.
Meaning, we want our web design, SEO services, and marketing to be the pre-emptive solution to your business needs. With our extensive experience and excellent case history, we are confident in our approach to revolutionize your business in Richmond, BC.
Our Digital Marketing Services
At Stigan Media, we deliver the complete package to our clients. Not only can we develop a website that is curated, concise, and free of error, but we can design a digital marketing campaign to grow your business.
Whether you are wanting to target clients in Richmond, BC or expand outside of your local market, our search engine optimization (SEO) strategies will help your website rank higher on Google.
To give your brand a global voice and a distinct image, our social media marketing can ensure your company is active across all social platforms.
When it comes to creating engaging, natural, and impactful written content for your website, our copywriting team can deliver on all fronts.
To ensure your company stands out from the crowd, our graphic designer can do custom work to visually communicate your brand.
Let's Chat!
---
Contact us to schedule a meeting for a free audit and receive a no-obligation quote!