Web Design Abbotsford
Professional Web Design & Development That Works
If you're looking for the best website design company in Abbotsford, you've come to the right place. Whether you're creating a website from scratch or are frustrated with the lack of results from your existing one, Stigan Media can provide strategic methods to optimize your online presence.
Over the years, we've develop sites for all sorts of companies. From accounting and law firms to dentists, roofers, electricians, and realtors, our digital agency in Abbotsford caters to a wide variety of niches in commerce. Want to advertise your restaurant more effectively online? A visual menu can provide both aesthetic appeal and clarity, encouraging more guests to visit your Abbotsford hotspot. Or perhaps you want to showcase your work as a custom home builder? Our team at Stigan Media has experience tailoring our talents to highlight your own.
No matter your business, we have the digital solutions.
Our Website Design Process
When it comes to Abbotsford web design, there's a lot that goes into it.
First, we need to learn about your business and gain an understanding of who your ideal client is. From here we come up with your design and work with the content you have, or we can create the content for each of your pages.
To make your business more visible and accessible, your SEO needs to be maximized and maintained. To encourage scrolling, your website needs to be easy to use, responsive, and have a design that's both eye-catching and unique to your brand.
And finally, to turn a visitor into a loyal customer, your website needs to utilize compelling copy to advertise your business honestly and effectively. That's how our web design team in Abbotsford will help your company grow!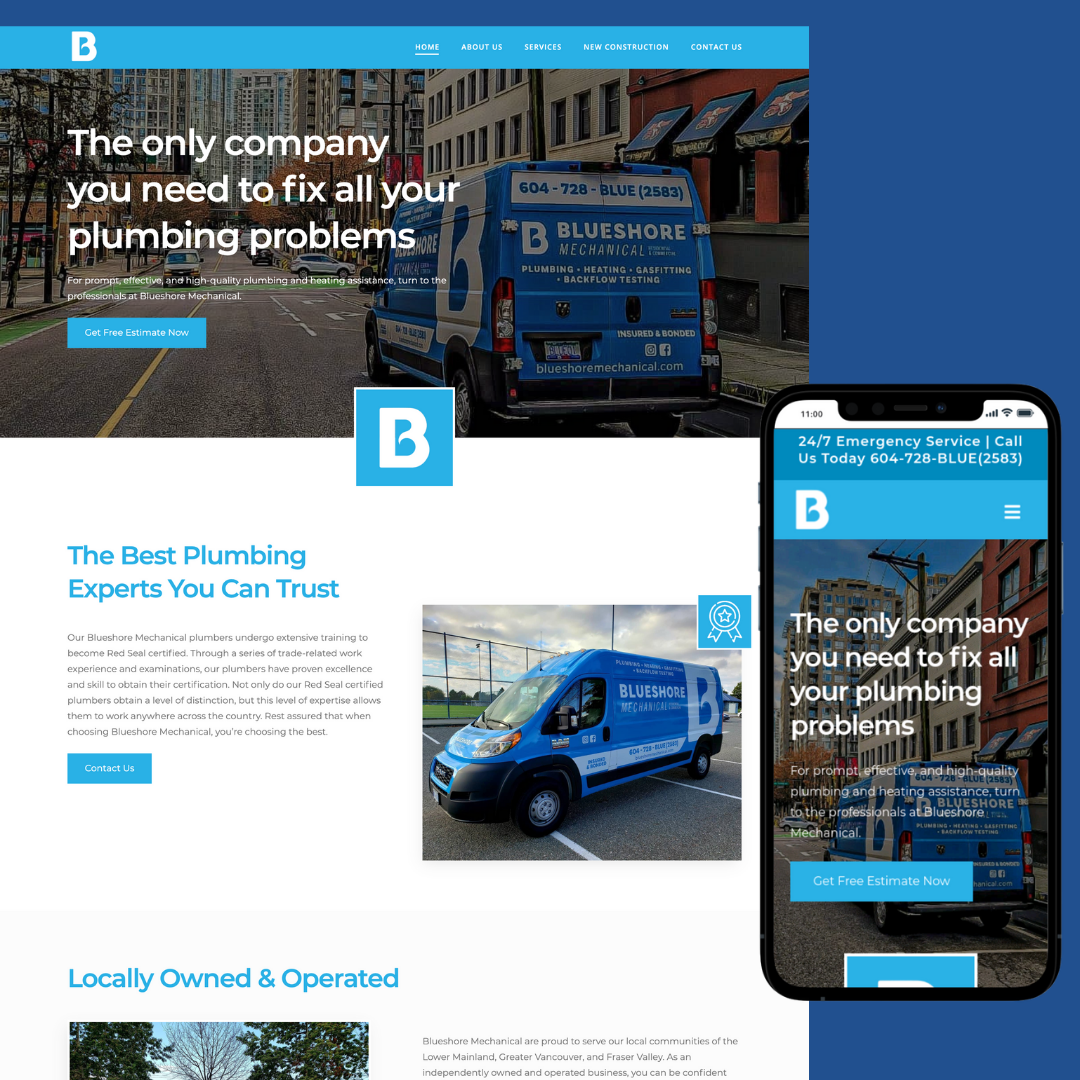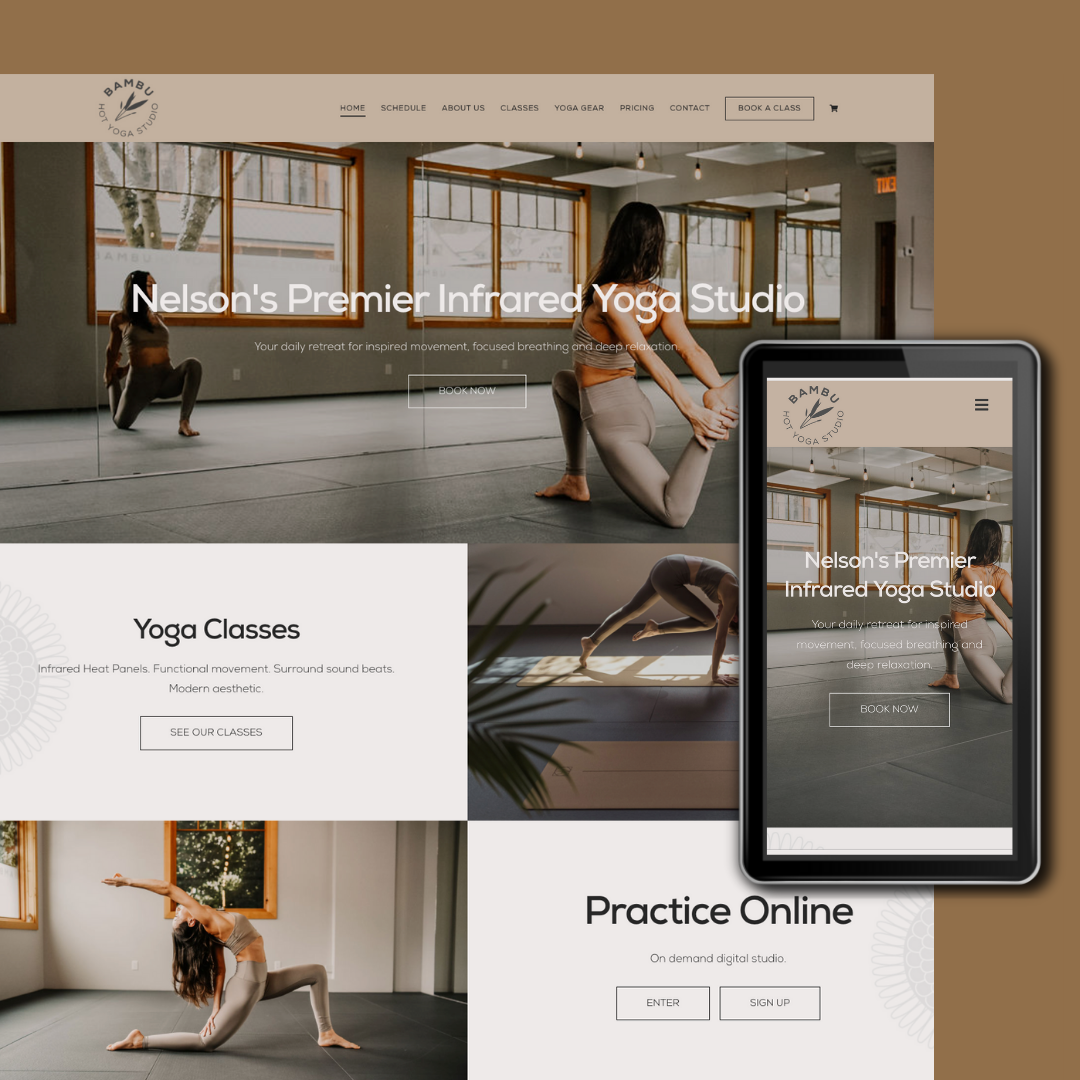 Websites Specifically Built For Businesses In Abbotsford, BC
With a strategic web design company working for you in Abbotsford BC, you can focus less on your web development and more on your company's growth. We specialize in WordPress web development, SEO, and content strategy so that your site is optimized for new business. Stigan Media will help you generate ongoing revenue and leads through innovative web design in Abbotsford.
Our Webites Are SEO Friendly
Your website needs to be a direct representation of your business, with a touch of well-calculated SEO behind the scenes. Building a healthy, profitable website that has been created with SEO in mind, will increase your organic traffic and boost your revenue. This involves optimizing your technical requirements on- and off-page for your Abbotsford website design. Proper SEO marketing will allow you to reach more potential customers, resulting in an increase in sales and earnings, and company-wide growth.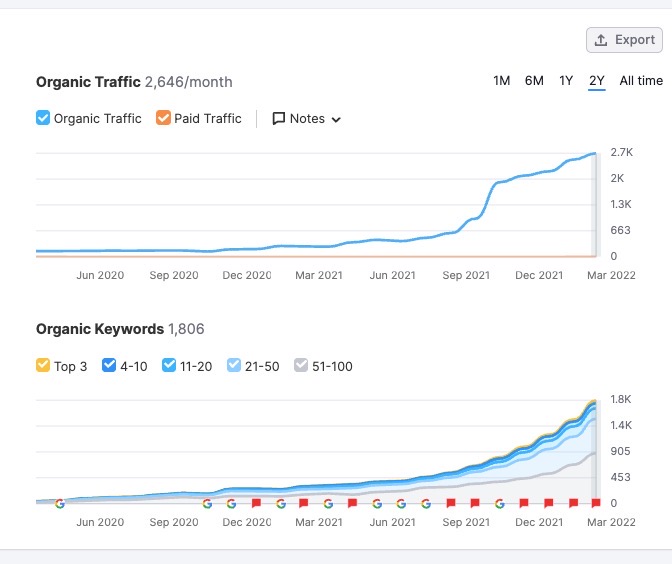 Abbotsford Web Design Portfolio
Experts In Web Design & Development in Abbotsford, BC
With over 450 websites developed, Stigan Media is a leading digital agency in Abbotsford. After working with North America's largest directory and digital agency, Stigan Media founders Sandro and Adwin saw a gap in the market. Not only was there no company offering the services their client's needed, but the services available were overpriced and underwhelming. So, they built their own web design company that centers around
Transparency
Honesty
Reliability
Innovation
A decade later, Stigan Media has developed a team capable of building an online presence tailored to suit your business's unique needs. Stigan Media is proud to have a dynamic client list, spanning several industry sectors. To optimize your web development in Abbotsford, Stigan Media partners with companies such as Google, Instagram, Facebook, Twitter, LinkedIn, PayPal, Adobe, WordPress, and more.
Stigan Media Is Your Reliable Web Design Company
Above all else, Stigan Media values presence. Meaning, we want to be present for our clients, delivering them unmatched levels of service and attentiveness throughout their web development for your Abbotsford business. This also spans to the online presence of our clients. They need to be relevant, easily seen, and undoubtedly heard by the virtual community. And we can help them get there!
We've dedicated decades of hard work and determination to uncover the ways we can revolutionize the meaning of digital. Throughout our years in business, we have been recognized for our talents, efforts, and digital work. Stigan Media is proud to have been named Canada's "Top Web Designers" and one of the "Top Marketing Agencies" by Clutch between 2018, 2020 and 2022.
If you are looking for ways to grow your business, evaluating the quality of your web design in Abbotsford is a great place to start. No matter what your business needs, our team of marketing experts will work with you to get results.
Why Work With Us
It's time to stake your claim in the online community. To help you get there, our team at Stigan Media is committed to developing your virtual voice to be heard far and wide.
What makes us the best website design company in Abbotsford? We're a company built on transparency, innovation, and affordability. We pride ourselves on being available to our clients so that they feel supported and heard, no matter the circumstances.
Our experienced team of professionals range from SEO specialists and web developers to graphic designers, marketing strategists, copywriters, and more. With a team as diverse as ours, we're capable of creating an online presence unique to you and your company. Consistently looking for new way to challenge our idea of digital, our team of thinkers and innovators will revolutionize your online presence.
Let's Chat!
---
Contact us to schedule a meeting for a free audit and receive a no-obligation quote!