Burnaby Web Design Services
Affordable Web Design to Grow Your Business in Burnaby, BC
Growing your business in Burnaby is completely attainable with the right team behind you. Whether you are wanting to build a new website from the ground up or optimize an existing one to gain greater traffic and conversions, Stigan Media can help you get there. With our Burnaby web design services, your business can host a digital platform that is optimized aesthetically and functionally, while being an intentionally branded representation of your company.
Despite the competitive market, Burnaby businesses have the opportunity to yield growth and profit from organic strategies. To break the surface of simple website development, our full-service digital agency will combine SEO (search engine optimization) strategies, content writing, graphic design, digital marketing, and of course, flawless website design to highlight the unique facets of your business.
With over a decade of experience in the industry, Stigan Media is honoured to have clients from all sorts of industries. From auto body, integrative medical services, roofing, and dentistry to retail businesses specializing in flooring, chocolate, clothing, and art, our varied experience has propelled our ability to help local businesses thrive.
CMS Platforms
Where we build your site is important. As the world's most popular Content Management System (CMS), WordPress is our platform of choice for website development and content creation.
This platform allows us to create Burnaby web design that is user friendly, aesthetically designed, and completely unique to your business's brand. Not only that, but WordPress allows your web presence to be accessible via desktop, tablet, and smartphone without compromising quality.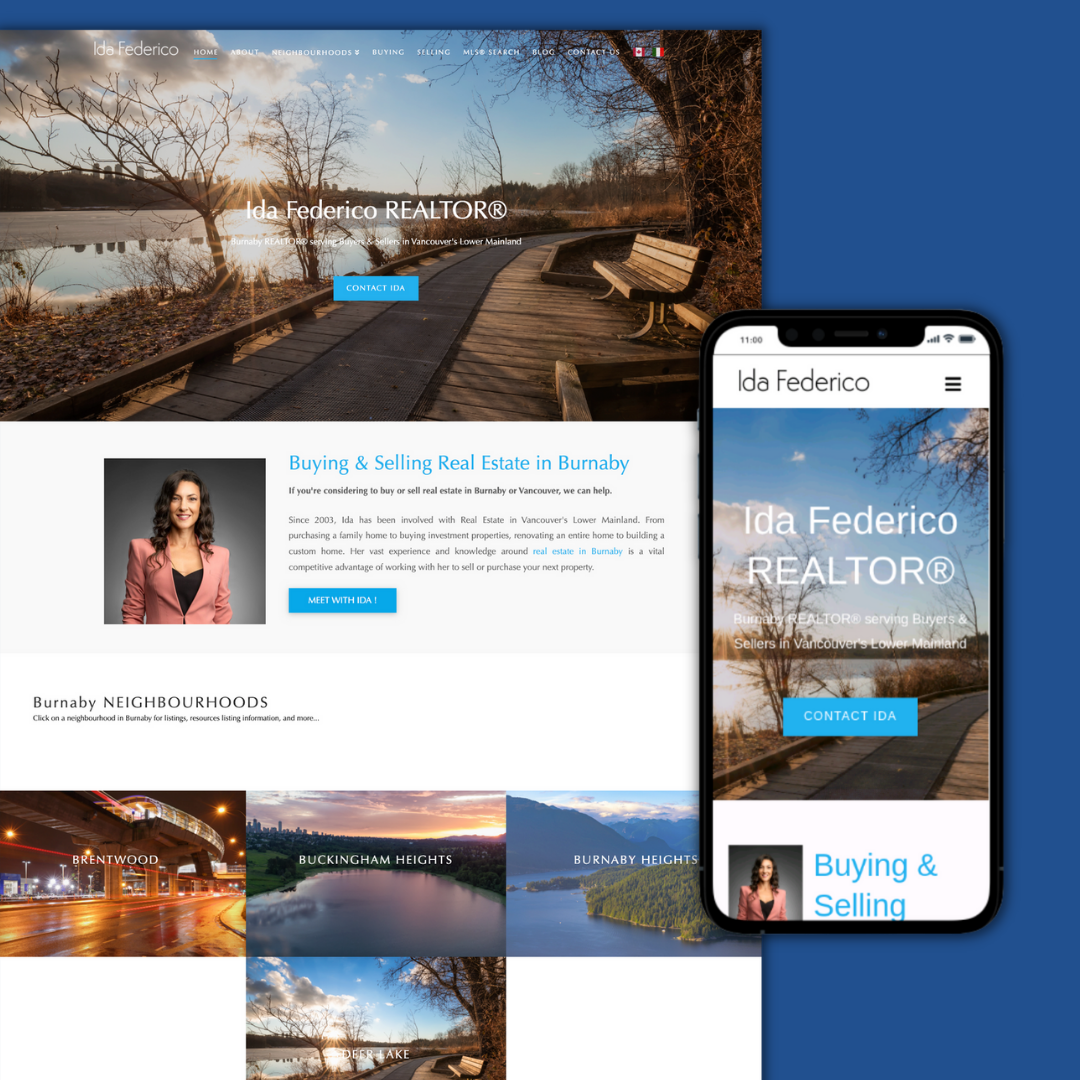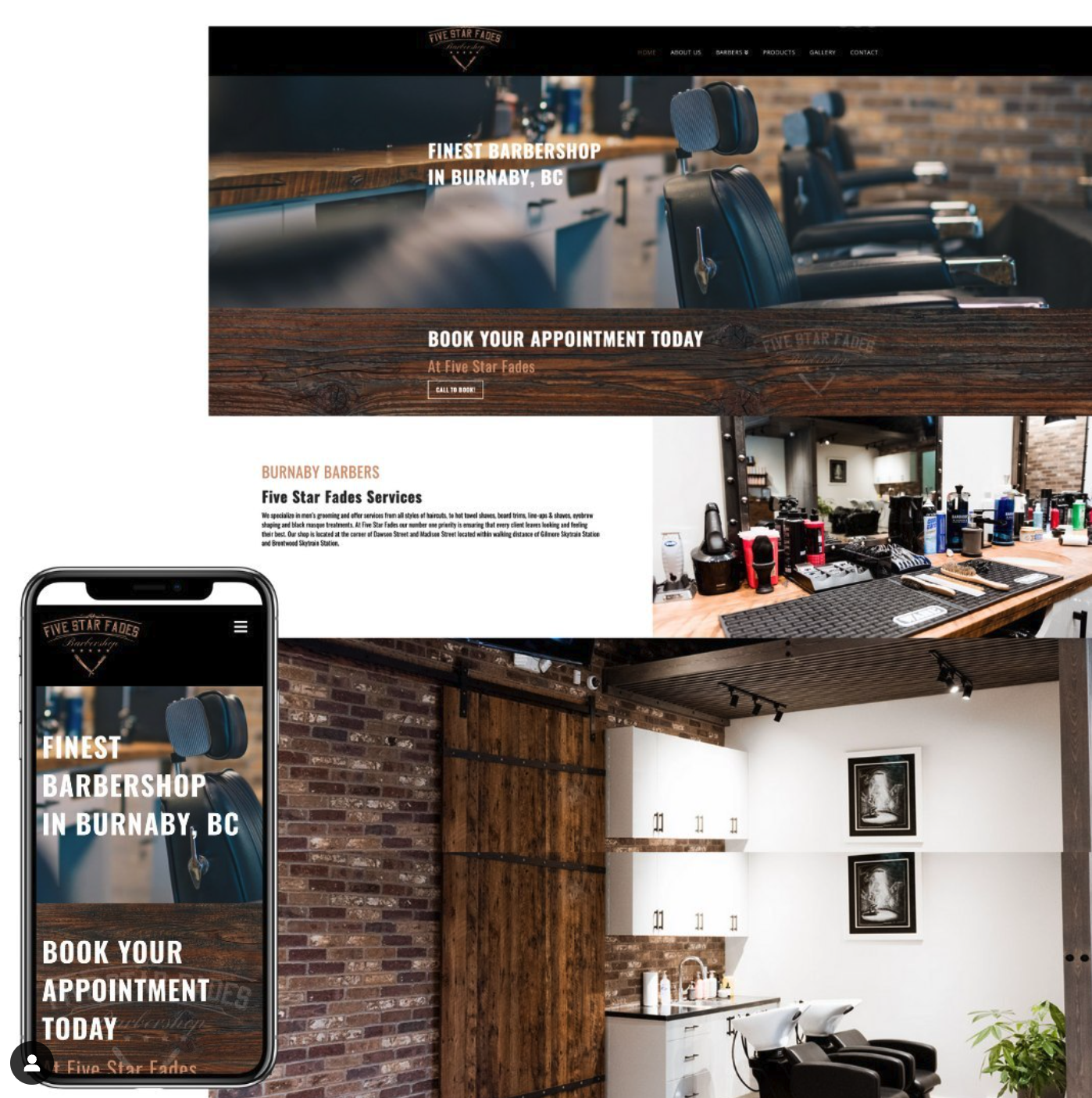 Ecommerce Web Development For Businesses in Burnaby
While an attractive landing page can invite potential customers, our goal is to get your visitors past that first page. Using intelligent design and effective lead generation, our web designers can turn new visitors into loyal customers.
We will focus on creating engaging content, user friendly web design, and continuously updated SEO to help you rank higher, perform better, and stand out from other Burnaby websites.
Book A Free Consultation
Effective Digital Marketing
Effective digital marketing starts with seamless web design. We want to use branding, technology, and strategy to create new leads back to your website. As a digital marketing agency, we can help you reach your business goals to not only create the best website for your brand but encourage visitors to use your services and invest in your product.
To create more opportunity and visibility for your business, we can maximize your online presence using popular social media platforms like Facebook, Instagram, Twitter, and LinkedIn.
LEARN ABOUT OUR SERVICES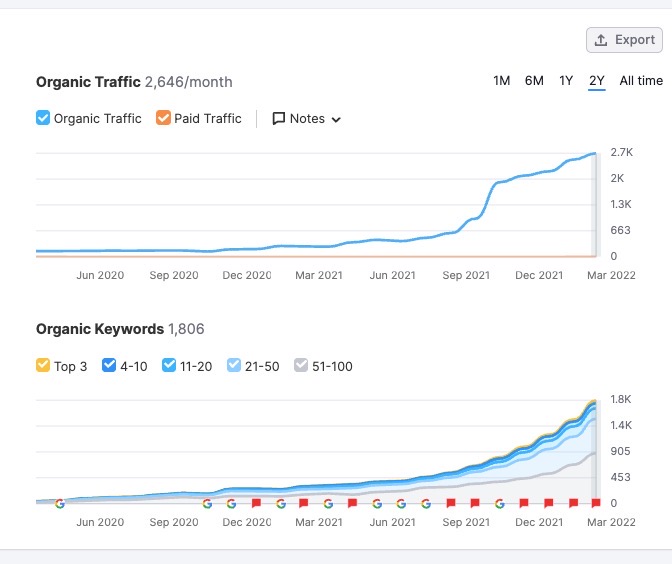 Websites We've Built for Burnaby Businesses
Websites for Business in Burnaby, BC
Burnaby – BC's Business Hub
With a population that exceeds 220,000 people, Burnaby is the 3rd largest city in Metro Vancouver. Home to many charming neighbourhoods, commercial businesses, and cutting-edge educational institutions, Burnaby is one of the most sought-after places to live, work, and be. Designed around its parks and natural spaces, this city has one of the highest open-space-to-resident ratios in North America.
Truly making it a breath of fresh air amongst the hustle and bustle of its neighbouring cities. In Burnaby, BC, you'll find two of the province's largest post-secondary institutions: Simon Fraser University (SFU) and the British Columbia Institute of Technology (BCIT). In a tech savvy city such as this one, it's no wonder why web development is so integral to the success of local businesses.
Our Experience in Web Design & Website Development
At Stigan Media, we believe that your Burnaby business deserves the best. With a diverse team of specialists and a client list that spans several industries, we know we can deliver on all fronts for your business.
Our digital marketing firm consists of highly experienced, capable, and passionate web developers, content creators, and designers. All of whom are capable of revolutionizing your company's digital presence. From SEO experts and copywriters to graphic designers, marketing specialists, coders, and digital developers, our web services can lead to a larger client base and profit for your business.
Over the years, we have accumulated an expansive list of partners with leading digital platforms such as Google, Facebook, WordPress, Shopify, LinkedIn, Twitter, Instagram. Our experience and connections across multiple CMS and marketing platforms lead to original, effective, and streamlined website development.
Stigan Media — Web Design Company in Burnaby, BC
Having built over 900 websites, Stigan Media has become a leading web design company in Burnaby, BC. Before Stigan became what it is today, co-founders Sandro Federico and Adwin Liu gained industry knowledge by working in North America's largest directory and digital agency. However, during their time there, they discovered a widening gap in the web design market. The services clients were seeking were not being offered and the services that were available, were overpriced and underwhelming. The solution? The duo set out to build their own full service digital agency that could provide clients with clear, innovative, reliable, and affordable web design.
A decade later and Stigan Media has curated a team of professional web developers, marketing specialists, graphic designers, and copywriters that are capable of exceeding client expectations. With every new client, Stigan Media takes an individualized approach that helps businesses find their niche, grow their reach, and experience online optimization. By forming personal relationships with their clients, incorporating modern and frictionless web design, utilizing innovative marketing strategies, and regularly researching local SEO, Stigan Media builds profitable digital platforms for their clients.
With the many years of perseverance, passion, and dedication put forth to honing their craft, Stigan Media has found a way to make high-quality web design accessible to Burnaby businesses. Named "Top Web Designers" and one of Canada's "Top Marketing Agencies" by Clutch in 2018, 2020 and 2022, their achievements in web development are just getting started.
Reasons to Choose Us
Our company takes a full-fledged approach to digital marketing, offering far more than just web design. We know that every business holds a unique set of goals and will therefore experience a unique set of challenges.
As these continuously change throughout the life of the company, your business will need to be ready to adapt - that's where we can help! With every step, the security and well-being of your business will be supported by our team of professionals. We look beyond the basics to gain insight into the potential hurtles your website and business may face to get ahead of them beforehand.
To maintain your ascension into success, we use integrated digital solutions to ensure your web design solves problems rather than create them. With our extensive experience and excellent track record for client satisfaction, we know we can keep your web design current, your business visible, and help you build an online platform that stands out in Burnaby, BC.
Web Design Services for Businesses in Burnaby
Now is the time to stake your claim in the virtual community. We don't want to be just another digital agency you use once and forget about. Rather, we go all-out in our approach to web development, harnessing your business's unique voice and ensuring that it's heard. To help you construct an online presence that yields tangible results, your web design needs to incorporate several aspects of digital marketing. This includes:
SEO services in Burnaby that help you reach your target audience and rank higher in Google search engines
Web design that is on brand, aesthetically unique, and is easy to navigate across all devices such as desktops, tablets, and smart phones
Copywriting that is natural, engaging, and brand-specific
Digital marketing that is widespread across social media platforms and clearly conveys the uniqueness of your company
Graphic design that visually communicates your company's branding and ensures your business is perfectly represented
Let's Chat!
---
Contact us to schedule a meeting for a free audit and receive a no-obligation quote!