Website Case Study
Website Design for Prime Image Technologies
Our Kelowna web agency developed website for local auto body shop.
Our Task a brand new website design for this technology company.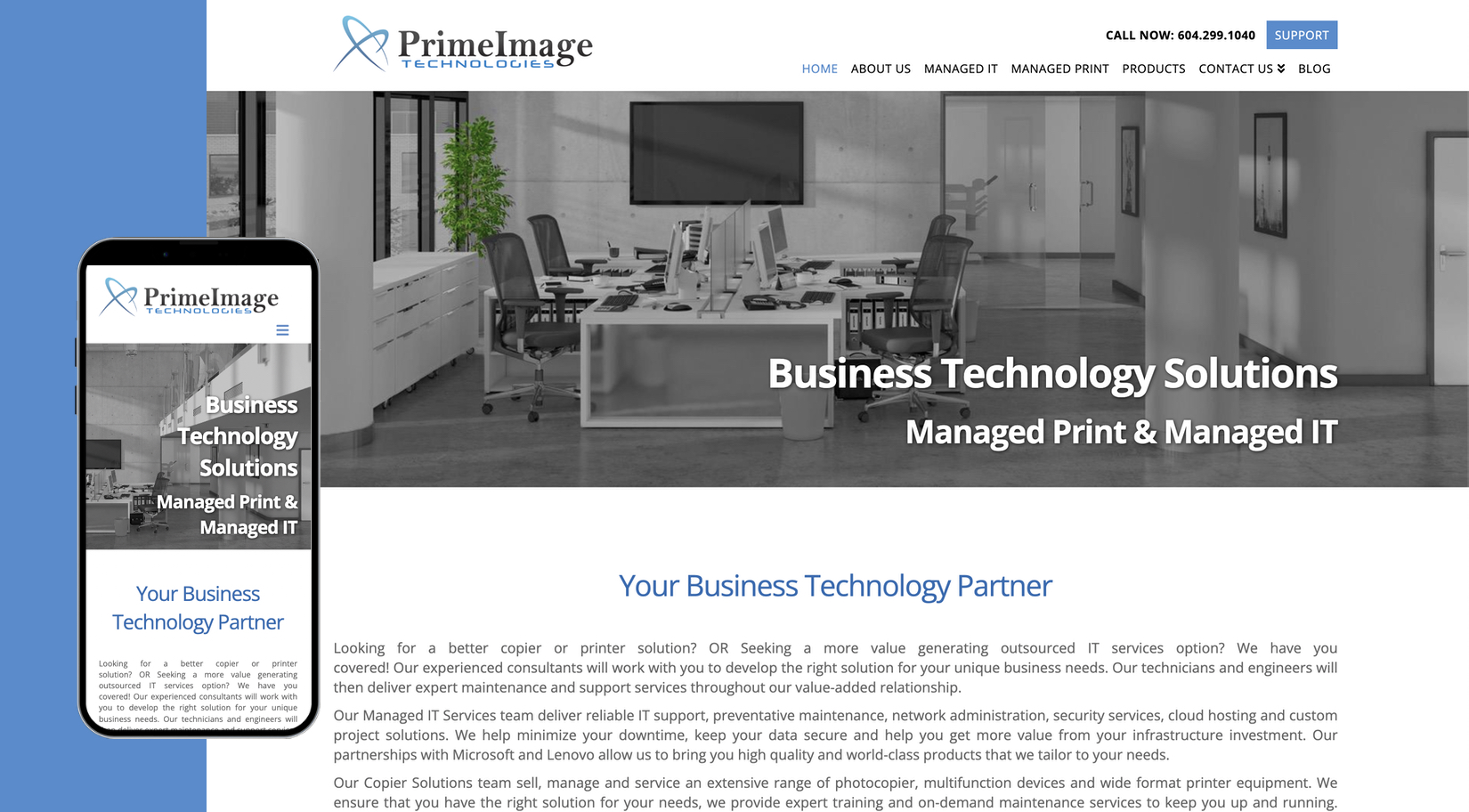 Client Overview
Looking for a better copier or printer solution? OR Seeking a more value generating outsourced IT services option? Prime Image has you covered!
Prime Image Technologies Managed IT Services team deliver reliable IT support, preventative maintenance, network administration, security services, cloud hosting and custom project solutions. They help minimize your downtime, keep your data secure and help you get more value from your infrastructure investment.