Website Case Study
Website Design for Westmount Heating
Our Kelowna web agency developed website for local HVAC services.
Task A brand new sleek and clean website for this client.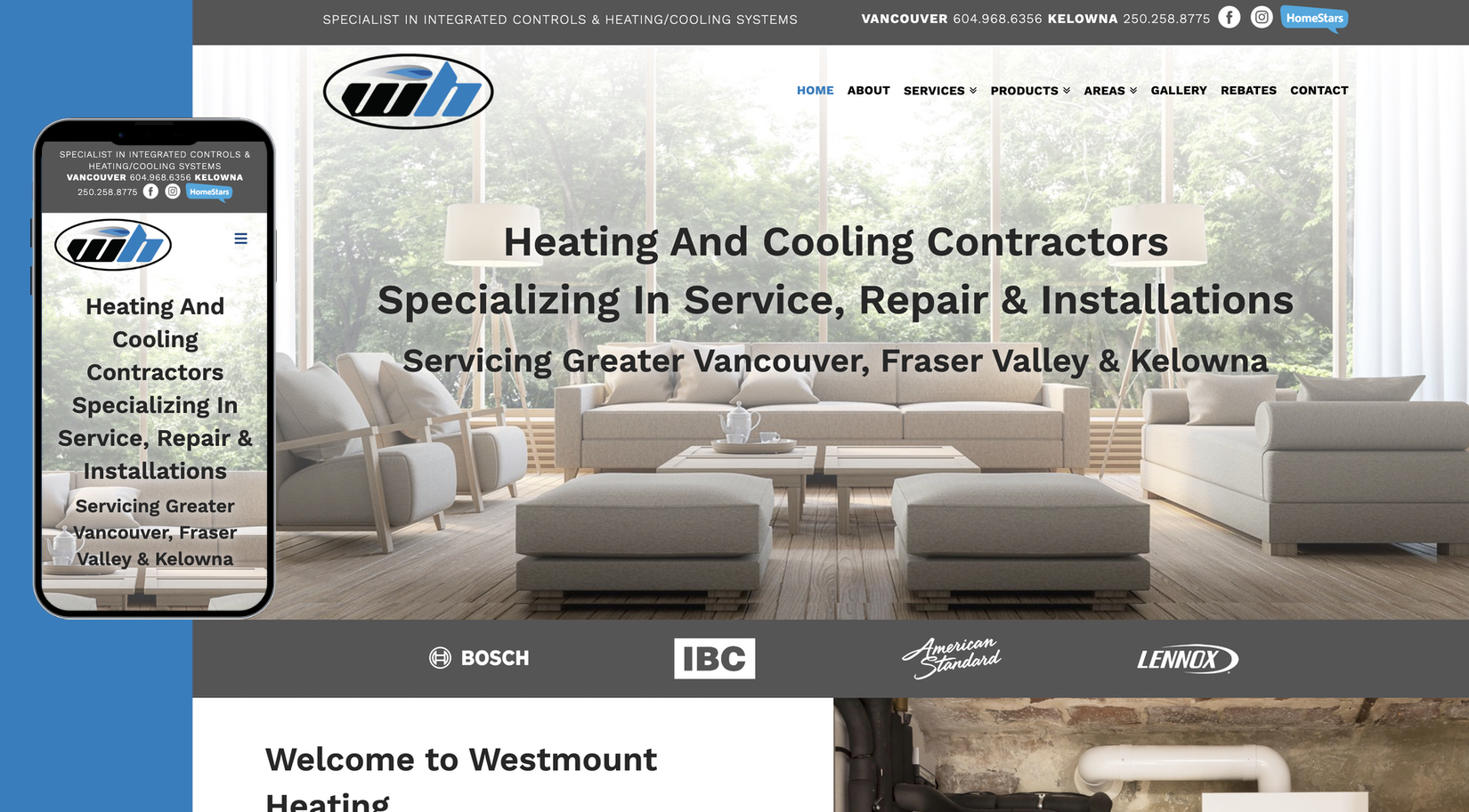 Client Overview
At Westmount Heating, we are proud to provide quality service and installation for all types of heating and cooling systems in communities throughout BC's lower mainland, as well as Kelowna. Our company is fully licensed and bonded, and we feature a dedicated and highly skilled team of friendly HVAC technicians. Whether you require repairs, maintenance or installation for your furnace, boiler, air conditioning unit or climate control systems, we are ready to help. Our team is familiar with all major heating and cooling system brands, and we are fully committed to providing comprehensive service that exceeds our customer's expectations. For quality HVAC services at a great price, be sure to contact the friendly team at Westmount Heating today!