Website Case Study
Website Design for Pacific Flow Control
Our Task A brand new sleek and clean website for this client.
Gained leads from customers
Modern Web Design techniques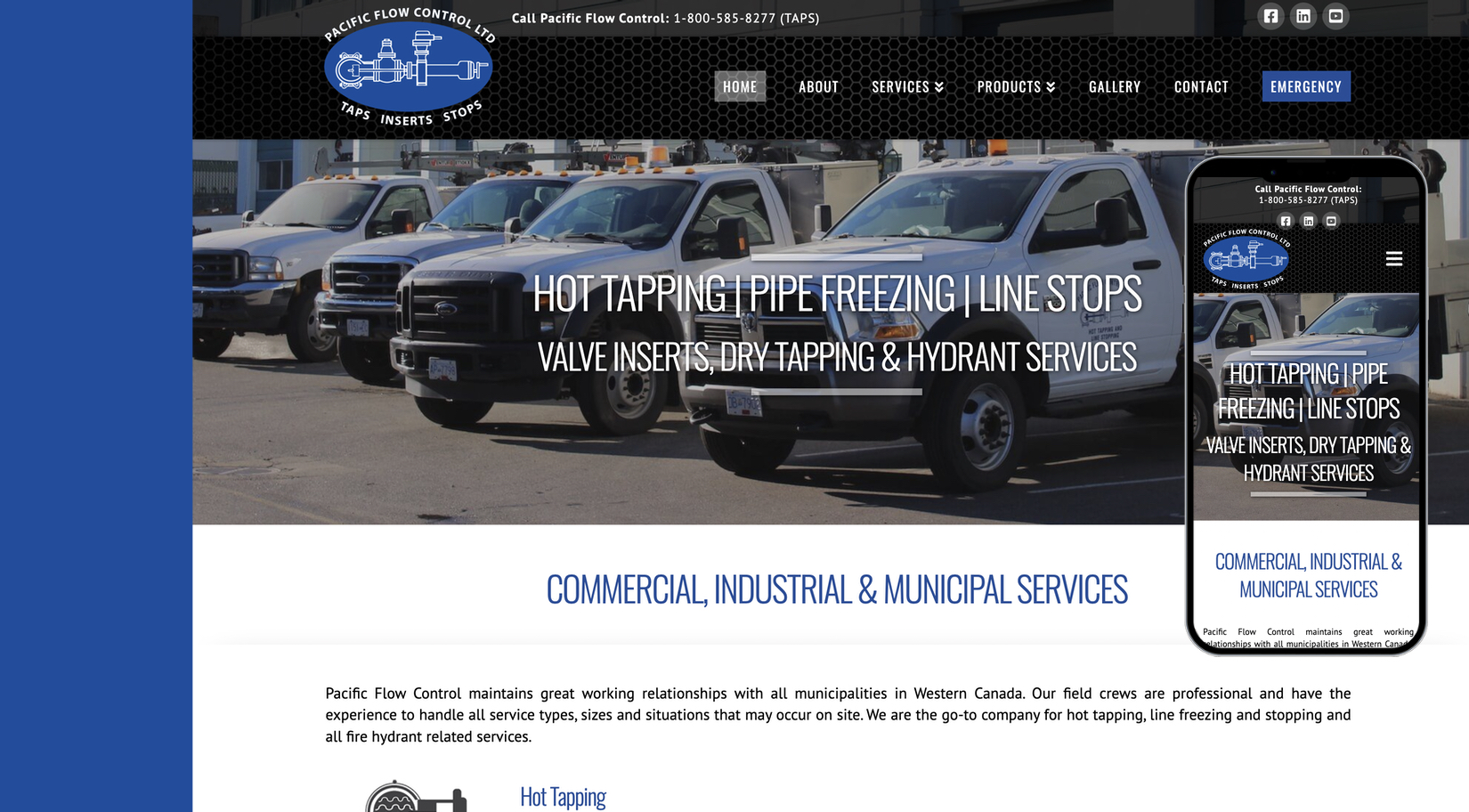 Client Overview
Pacific Flow Control maintains great working relationships with all municipalities in Western Canada. Our field crews are professional and have the experience to handle all service types, sizes and situations that may occur on site. We are the go-to company for hot tapping, line freezing and stopping and all fire hydrant related services.