I'm proud to say that I've lived in Burnaby for most of my life so when it comes to doing businesses in Burnaby I've always been one to support the local community. Burnaby's financial position seems to be very strong, which means more and more people are conducting business within Burnaby so it is important for your business to have a strong professional web presence.
If you are starting a new business or own an existing business, or even if you are thinking about operating in Burnaby, you might want to consider visiting the City of Burnaby's website. They have several great tips on doing business in Burnaby that will help you succeed. Whether it's applying for permits or learning how to reduce property crime, it is a great website to visit.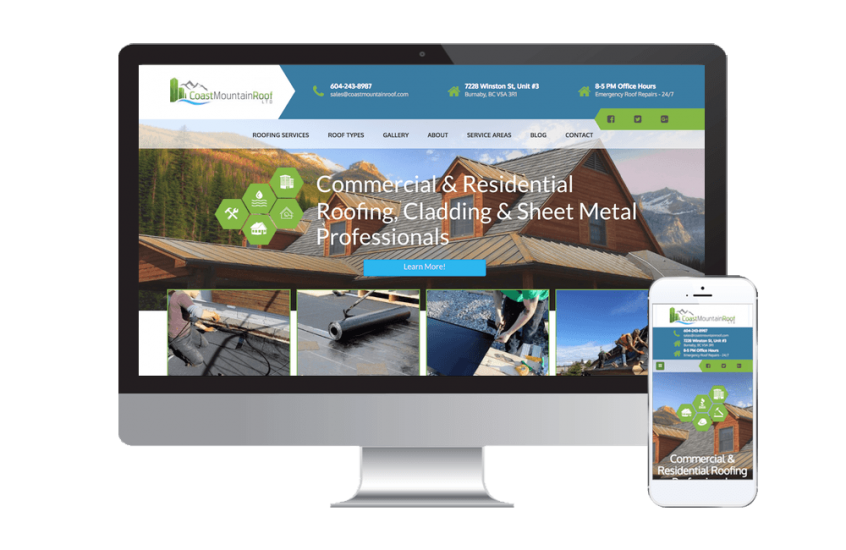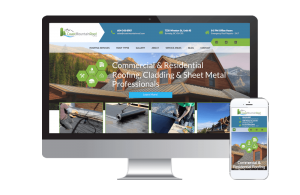 We've assisted several Burnaby businesses in developing their website and have helped them understand the importance of creating a user-friendly mobile website that people can find.
Coast Mountain Roof's website is a great example of a growing Burnaby Business. They understood the importance of building a professional website that showcases all the services they provide.  He wanted a professional looking website that works well on mobile devices.
A quick meeting was all that was needed to help us understand their goals and services and the project was on its way. Creating a professional website for businesses in Burnaby (or any city for that matter) doesn't have to be complicated.
Once the overall look and feel is agreed upon, we start gathering content.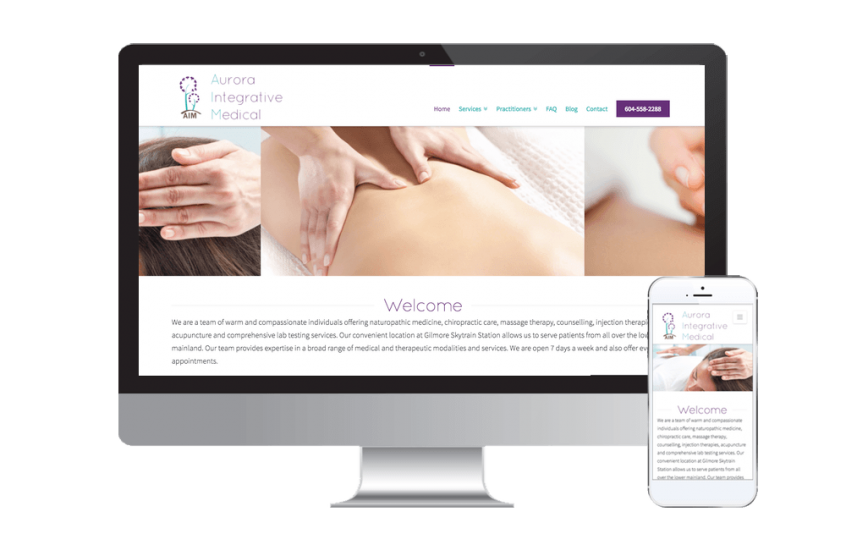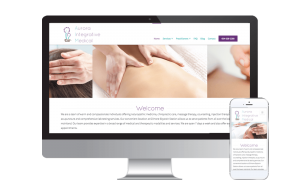 Aurora Integrative Medical needed a new website and had wanted a consistent brand for his thriving business. Our graphic designer came up with a few options where the client gave their feedback including what features they liked and disliked and needed. From there, a new look was delivered.
From here we designed a beautiful responsive website for his Burnaby-based business.
Web Design Tip:
When you look for good content, you never want to take pictures off of Google Images and use them on your website or a post. This is a very bad thing and Google will find out if you do… Don't believe me? Read this article.
If you have a question about building a website, or if you keep getting phone calls from people stating "they're from Google and can help you be #1 on Google", call us and we'll explain to you all the products and services out there.
Stigan Media is an award-winning web design & marketing agency specializing in WordPress, WebFlow, and Shopify. Our team focuses on SEO, PPC and conversion optimization strategies to help your company grow.