Services Website Case Study
Website Design for Tinting Services
Our Surrey web design agency developed website for a local tinting services.
Additionally we provided SEO in Surrey to improve visibility in local search results.
Gained leads from customers
Modern Web Design techniques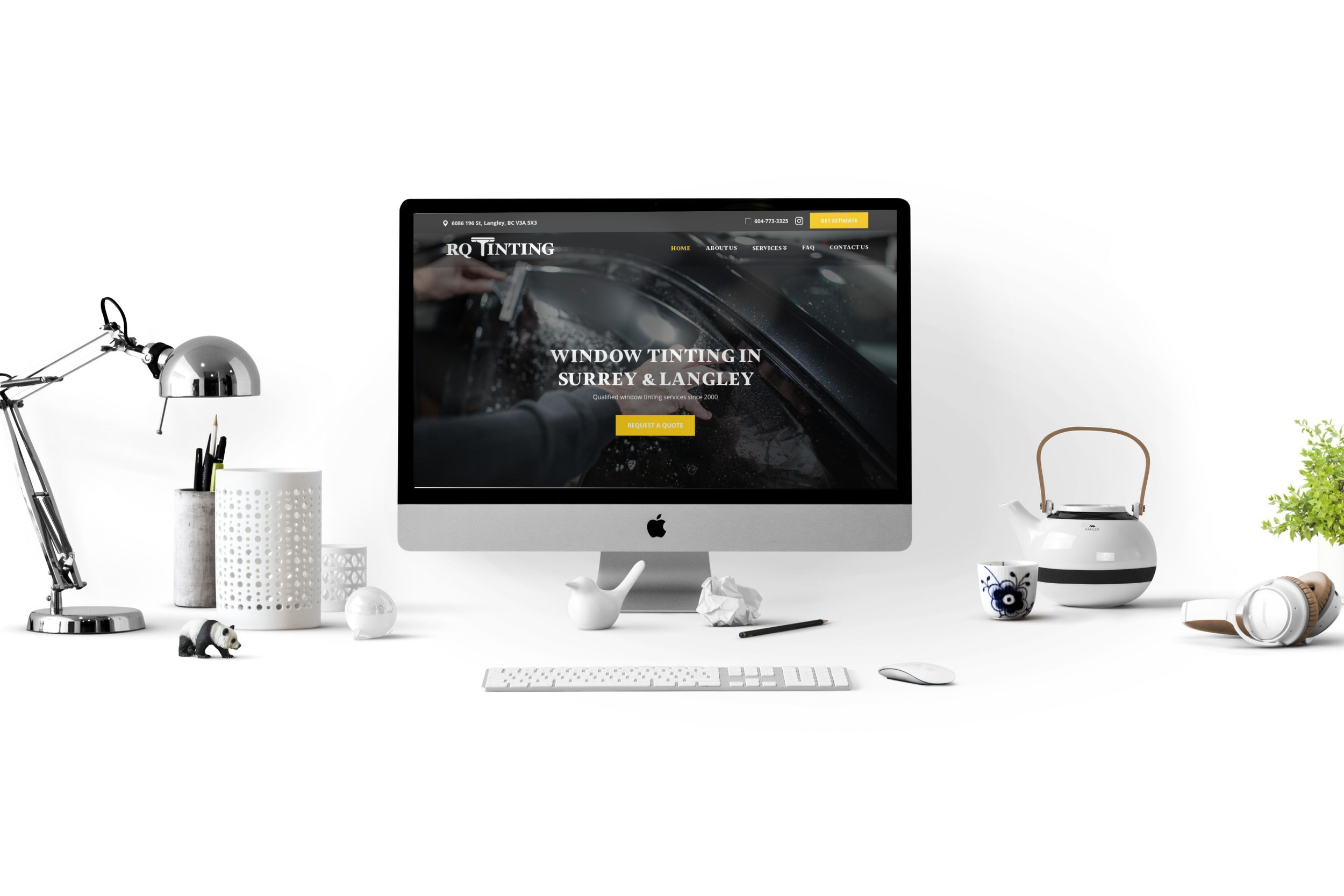 Client Overview
Back in 2000, the owner at RQ Tinting attened the Window Tinting Training school in Texas and practiced his methods on mobile tinting services and 2016, he opened RQ Tinting in Langley.
RQ Tinting takes pride in all his work and always strives for quality and great customer service. We use computer precision cutting software so that your tint film is a perfect fit. This eliminates the risk of scratching your car by cutting the film to fit on your car window.