Langley SEO Agency
#1 Local SEO Experts in Langley, BC
---
Stigan Media is a premier Langley SEO agency that takes local businesses to new heights with strategic search engine optimization. To help companies climb search engine rankings, increase their online traffic, and optimize their digital presence, we use cutting-edge systems and advanced marketing techniques.
Get A FREE SEO AUDIT

Increase Your Organic Traffic & Boost Revenue!
---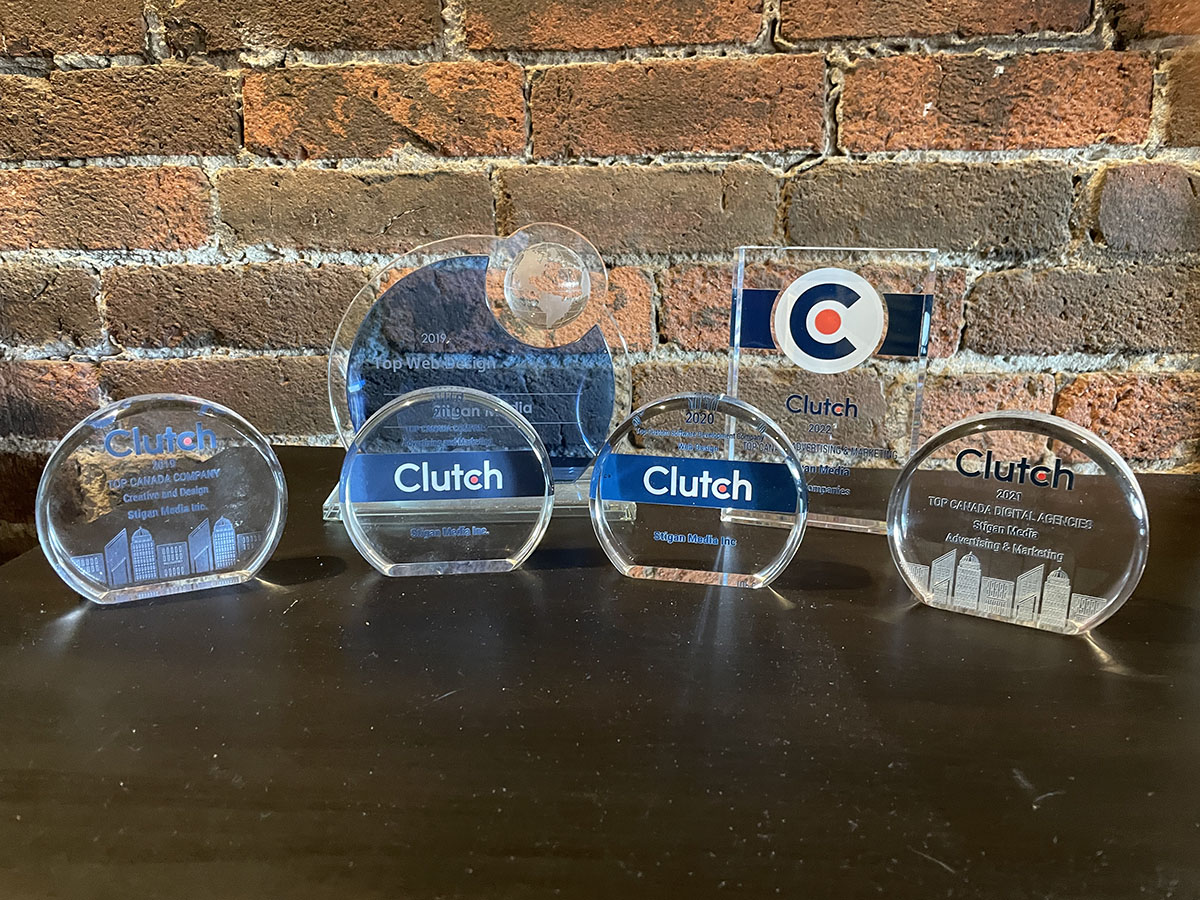 Case Studies
Discover how Stigan Media can optimize your Langley business.

Client: Langley Roofing Contractors

Services Provide: Web Design, PPC, and SEO Services.

Result: Year-to-year traffic growth

Client: Langley Local Electrician

Services Provide: SEO Promotion. The customer approached us to get them away from Phone Book advertising and they have been our clients for over a decade now. The client now dominate their local area with electrical KW's in SEO results.

Result: Year-to-year traffic growth
Skillful SEO Services in Langley
SEO Website Audit
Websites hold a wealth of potential; however, many local businesses don't have the tools to harness the full capabilities of their digital platform. With a complimentary audit, our team will test the health and efficiency of your website, identifying areas for enhancement to elevate your site on search engine rankings. Based on your site's strengths and weaknesses, our skilled analytics team will modify it accordingly, ensuring your website functions seamlessly and directly appeals to your target Langley audience.
Keyword Research
Strategize your digital presence in Langley with our adept Keyword Research services. Stigan Media sculpts your content around the most competitive keywords, amplifying your visibility in the cluttered Google search landscape. Our localized insight ensures your business connects authentically and effectively with the vibrant Langley market.
On-Page SEO Services
As your dedicated Langley SEO company, Stigan Media provides comprehensive on-page SEO services, enhancing your meta descriptions, alt tags, meta tags, and more to facilitate engaging user experiences. Improve your website's visibility online with advanced search engine optimization techniques that are customized, strategic, and carefully crafted to meet Langley's unique business pulse.
Copywriting
Turn new customers into loyal clients with engaging content that keeps them coming back for more. To resonate with Langley's dynamic audience, your website must be consistently updated with captivating blog content and persuasive landing pages. At Stigan Media, we curate content that aligns seamlessly with SEO strategies, combining analytics with creativity to build your brand's digital narrative.
Local Search Engine Optimization
Move to the digital forefront with Stigan Media's tailored SEO services for local Langley businesses. As small business owners ourselves, we understand the intricacies of Langley's business sector. To generate more leads and facilitate long-term growth, our services will help your website cut through search engine algorithms to position your brand where it matters most: at the top of search engines.
Link-Building
Forge digital pathways directly to your Langley business with Stigan Media's strategic link-building services. Our experienced team cultivates high-quality backlinks, ensuring your website not only climbs search engine rankings but also establishes your brand as a trusted authority within your industry, connecting you with relevant, high-intent audiences.
Drop us a line
---
Fill out the form to set up a FREE online strategy consultation with one of our specialists.
---
Why Choose Stigan Media As Your Trusted SEO Langley Agency
Nurturing Langley businesses to digital prominence, Stigan Media combines personalized attention, skilled expertise, and local insight to elevate your online presence, ensuring your brand resonates potently within the thriving Langley digital landscape. Our unrivalled SEO strategies propel your website traffic, positioning you on the coveted first page of search results. Our dedicated account managers, backed by advanced analytics, curate an SEO strategy that propels you ahead of competitors using meticulously researched keywords. With a steadfast work ethic and unwavering integrity, we prioritize your success, converting new customers, and ensuring your business doesn't just grow; it thrives. Trust us, and let's scale new digital heights together.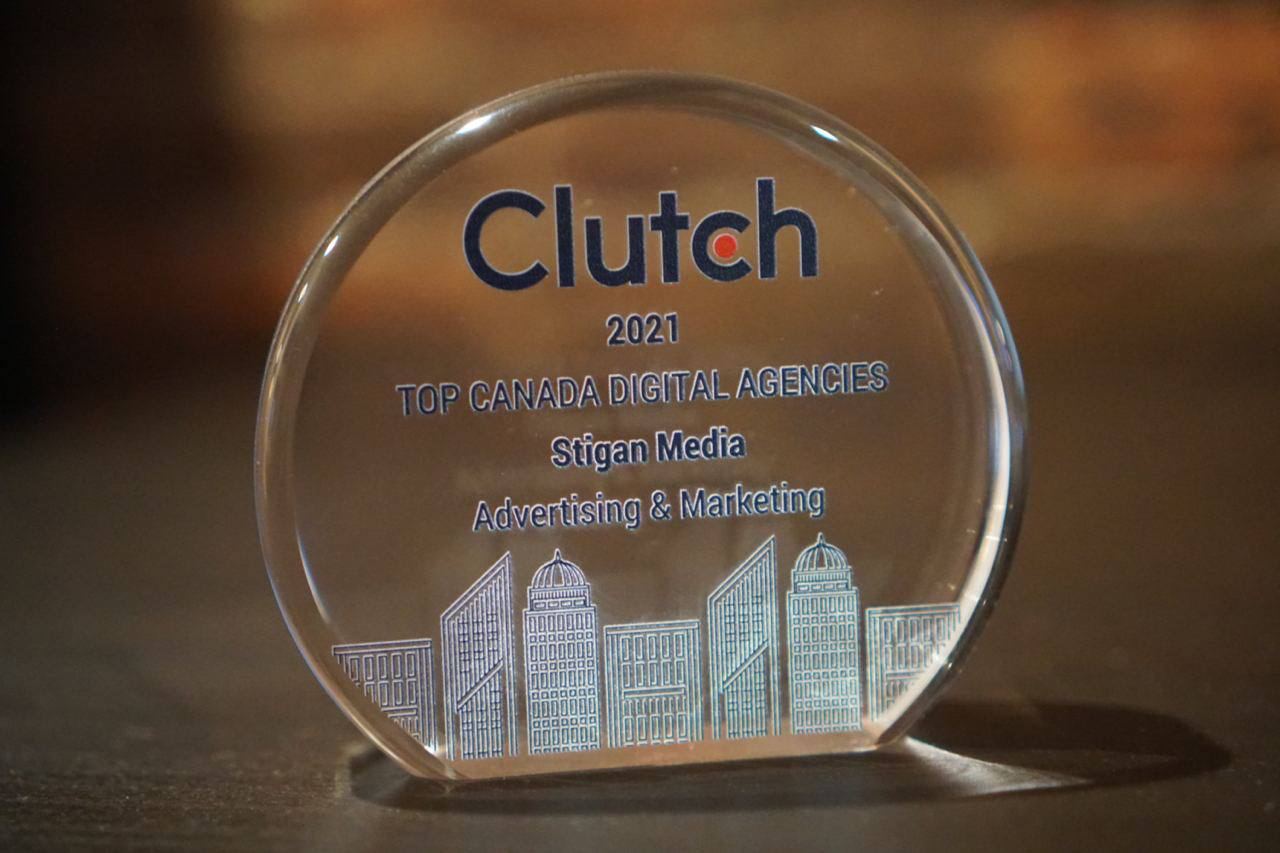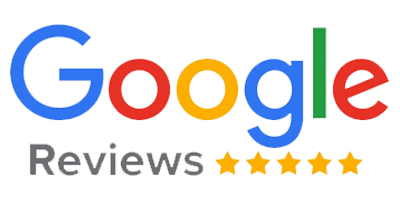 Google Business Reviews
Stigan Media takes pride in the 5-star reviews on Google My Business. Client testimonials emphasize our dedication to crafting SEO strategies that not only amplify their digital presence but also significantly enhance connectivity with their target demographic. With our SEO specialists, businesses in Langley are not just seen; they are remembered and revered.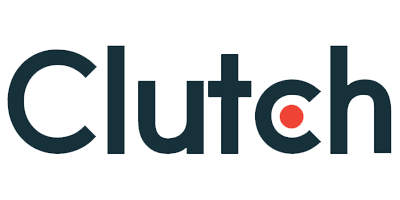 Clutch Reviews
Clutch facilitates business buys, hires, and partnerships through verified reviews. Our 5-star reviews have helped our company build a solid reputation with Clutch, earning numerous awards for providing excellent SEO Langley services to a diverse clientele. We proudly showcase our skill in navigating the Google search console and driving tangible, impactful results for every client.
UpCity Reviews
As a platform renowned for connecting businesses with the best websites and marketing service providers, UpCity has revered Stigan Media's unique strategies and stellar performance. Clients rave about our ability to create innovative and unique content, propelling us to become a standout Langley SEO company, adept at crafting SEO packages tailored to your brand's needs.
Ready to elevate your digital marketing and rank higher in search engines? Our Langley SEO agency will get you tangible results that translate into company profits.
Hours
Monday: 9:00 AM–5:30 PM
Tuesday: 9:00 AM–5:30 PM
Wednesday: 9:00  AM–5:30 PM Thursday: 9 :00 AM–5:30 PM
Friday: 9:00 AM–5:30 PM
Saturday: Closed
Sunday: Closed







---
Area's We Serve
Our SEO agency services customers in BC and across North America
Experience the Stigan Media difference. Tap into expert SEO solutions tailored to your needs.
How does SEO works
Search Engine Optimization (SEO) is the key to unlocking enhanced visibility and improved rankings on search engines like Google. For your custom website, SEO Langley diligently optimizes various elements— keywords, header tags, and load times — to ensure that the pages are not only user-friendly but also resonate well with search engine algorithms. In turn, this meticulous SEO work boosts your site's organic traffic, navigating a path for potential customers to effortlessly secure top placements in a sea of other websites.
What is the significance of SEO for Langley's local businesses
SEO is more than a digital marketing strategy; it's an indispensable tool for local businesses in Langley to connect authentically with their community. Optimizing pages with competitive keywords, SEO companies like Stigan Media ensure that when customers search for services you offer, your business isn't lost in a mix of search results. By increasing visibility, SEO not only helps customers find you with ease but also fortifies your local standing, establishing your brand as a familiar and reliable entity within the community.
How can Stigan Media enhance your local visibility
Stigan Media elevates your business in local searches, ensuring that when customers seek your services, you're not just an option—you're the first choice. Our SEO Langley specialists scrutinize Google Analytics, implementing strategies that align with customer search patterns and community interests. We believe that to help customers find you, your digital presence must echo the unique nuances and needs of the Langley community, thereby crafting a local SEO strategy that is as localized and personalized as it gets.
Which SEO practices in Langley will improve your rank in Google searches
Navigating through the competitive digital landscape requires more than generic SEO; it demands technical SEO strategies sculpted for Langley businesses. At Stigan Media, we emphasize not just visibility but prominence, ensuring your business doesn't just blend in but stands out. By optimizing for local keywords, ensuring swift page load times, and crafting content that resonates with the local community, we don't just improve your rankings. We ensure that when potential customers turn to Google, your business feels like the familiar, local choice.
Happy SEO customers
---
Cases Our Best SEO for Vancouver Businesses. We have been working with clients in North America
---
We have been working with Sandro at Stigan Media for over a year now. Sandro created and is hosting our new website and directing SEO ... Read more

I would highly recommend Stigan Media for website design and seo work! If you want a great looking website and want to be high on google searches then this company is the best ... Read More

Quick and efficient service!! I would highly recommend 🙂
See More Happy Customers
Let's Chat!
---
Contact us to schedule a meeting for a free audit and receive a no-obligation quote!