When it comes to designing a website in Vancouver, or for any major city; not only is it important to style and design your website based on your business goals, but also knowing where the business is located and what areas or cities you service.
Why Is Web Design Important?
Like every major city, there are always other smaller cities that surround them and many neighbourhoods can be found within them; that bring their own characteristics, trends or overall image. Whether your business is salon or barbershop in a trendy part of town or a Craft Brewery in the 'hipster' industrial part of town, keeping your brand and image consistent with your neighbourhood is a smart way to start your website design process.
One can usually tell when a local company had their website designed by a friend or relative. Simple tells are looking at the overall layout, different font types can be seen on the same page, or the colours used just don't fit the contrast to the brand of the business.
Things To Consider When Designing A Website
This is the most challenging questions to ask any business that offers a custom solution.
Our Response To This Question:
How many pages do you need?
Do you have images?
Who will provide the copywriting for each page?
Will you need a shopping cart?
How many products will you include?
Do we need to buy premium plugins to handle online purchasing, inventory or shipping?
What other features will you require?
In most cases, the easiest answer is, 'It depends'.  We like to think that we can develop a website at any reasonable budget. In some cases we'll work with the client in 2 or 3 phases.
Phase 1: 
During our initial meeting, we like to call it the 'Client Discovery'. We ask the client a few basic questions and we work on designing a website that works with their goals. We go through a few different websites to see which style and layout will best fit their branding and identity, and most of all which design they like most. Then we work on colours, selecting images, and copywriting. From here we design their website and launch after testing.
Phase 2:
This could consist of building out the website with more service pages or adding more products to their E-commerce website. If the goal is to create an E-commerce website, then we would start with collecting content for each of their products. That includes Product images, product description (short and long), details about shipping including weight and sizes, pricing of the products, plugins to manage inventory and merchant services etc.
Phase 3: 
Again, this is only an example of how we offer custom solutions to accommodate our client's budget and growth strategy. Not everyone has a massive budget to invest in their website or marketing right away.
Phase 3 could consist of an SEO campaign to help gain organic traffic, or Search Engine Marketing that includes Google Ads, BingAds, Facebook & Instagram marketing or even WeChat. Both strategies have its advantages
Related Article: What Is The Difference Between SEO And SEM?
 How Many Pages Should My Website Have?
Unless you're designing a landing page for a specific campaign, most websites will always include the 4-5 main pages.
Home Page
About Page
Service/Product Page

Service/Product 1
Service/Product 2
etc…

Contact Us
We recommend having a separate page for each service you offer. Its better for SEO, and it makes it easier for your visitors to understand what you offer.
Additional Website Pages To Consider
Privacy Policy
This is a great opportunity to inform your site visitors that their information is safe. Outlining what information you are collecting and if you're sharing this information or not. If you have a SEM campaign, you must include a privacy policy page.
What to include in your Privacy Policy: You need to include any information that you collect from your visitors. For example, if you add Google Analytics to your website, they collect your IP address that includes your location, time on site, pages and search queries… Including a privacy policy is very important to include when designing a website.
Terms of Service
This agreement simply helps you create the rules and guidelines that your visitors must agree to, in order to use your website.
Portfolio
This is a great opportunity to showcase your work. There are several ways of displaying your portfolio with images or separate pages for each case study.
Blog
A blog post can be used to grow your website through SEO or to communicate to your audience regarding upcoming events and even newsletters.
FAQs
Frequently Asked Questions pages are handy when you offer custom work and find that you're answering the same questions over and over again.
Testimonials
Displaying your testimonials is a great way to tell your visitors that you're awesome! You can include the entire post, or add snippets of your testimonials and link them to their original source.
What Content Will I Need For My Website?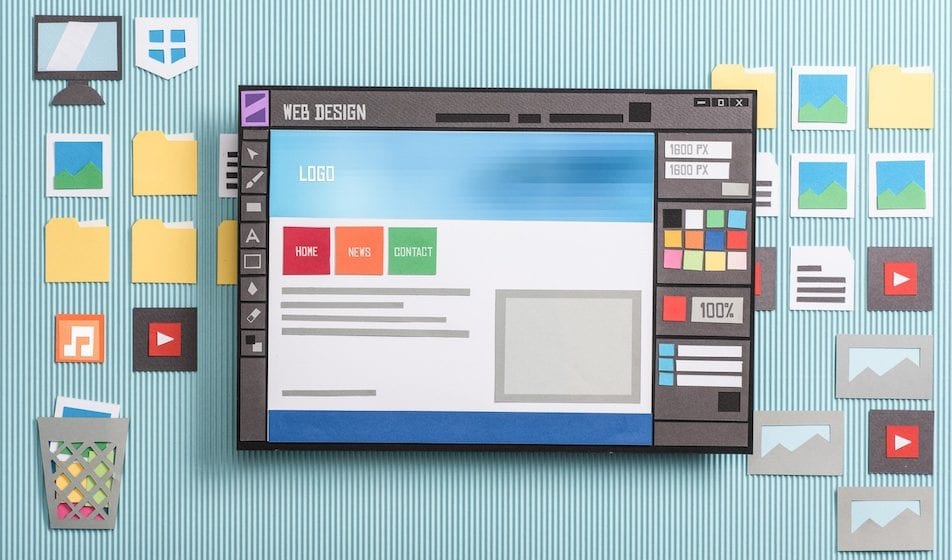 This is an important question to ask yourself as it will determine how much your website will end up costing you. Also, who will provide the content in order to layout your website?
Do you have pictures we can use, or should we purchase stock images? Will you require graphic design work or edits on your images? Is the goal of your website to collect email submissions, downloadable files, phone calls? What is your 'Call-To-Action' (CTA) headline or what is your elevator pitch? Or all of the above? As mentioned above, you may also need a terms of service page and privacy policy.
Additional Website Features
Additional website features consist of both design features and the functionality of a website. In recent years Parallax scrolling has been a popular design feature.
Also known as "Asymmetrical scrolling", is a technique in computer graphics and web design, where background images move by the camera slower than foreground images, creating an illusion of depth in a 2D scene and adding to the immersion.
In the example above, you'll notice the main content of the website scrolls up as the background image moves slowly. This is a basic example of parallax scrolling. This feature isn't hard to do, in fact some themes come with this feature built into it already.
Custom Forms
Creating a custom form is a great way to qualify visitors. We offer this a solution to learn more about the request. Simple contact forms include 'Name, Phone Number, Email and a message". Custom forms can include cascading dropdowns, multiple file uploads, multi-page forms and more.
We like to offer custom fields to get a better understanding of what your visitor is looking for, as a result, you qualify them more and most of all, it helps the business owner by saving them time. By receiving relevant information on the specific item or service they are looking for, or by answering a couple of questions prior to calling back the visitor, it allows the owner to prepare for the call.
Examples of this would include:
Preferred method of contact
Depending on the industry, We recommend adding this field on a contact form or request a quote form. Let's face it, some people do their personal research when at work and would rather not get a phone call in the middle of the day!
Best time to contact you

AM
PM
exact date/time (Calendar)
This shouldn't be a 'required field' and it isn't recommended for all businesses as we don't want to make them select a date, however, if you offer a service that is 'By Appointment Only', this might be a great solution. There are also several Calendar Plugins and subscription-based software that you can signup for that can manage your appointments.
E-commerce Websites
If you're hoping to launch a shopping website, you will need to consider purchasing a merchant or gateway plugin, shipping plugins, and custom search plugins.  Other features are dynamic pricing plugins, in case you want to offer wholesalers a discount for buying in bulk.
It is best you speak to us if you have an E-commerce website or are looking to develop one.
From there will have a look at your brand and go through the colour wheel to choose which colours will work with your brand as well as for the call to action questions throughout your website. An example of this is a local business, example, talk about the business, another example.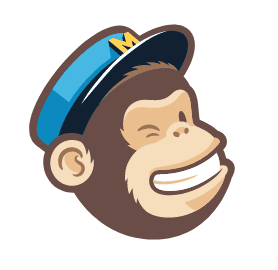 Syncing Your Website Leads With Your CRM Automatically
If you're currently using CRM software, there are several plugins you can use that are free, and other premium plugins that offer more features. Such as Mailchimp, They'll allow you to add a MailChimp signup formi , track the activity of visitors to your site, segment your leads into lists and even send out autoresponder emails once your visitor converts.
Why Hire Stigan Media As Your Web Design Company & Marketing Team
During any discovery meeting, we like to ask my clients 'Why would I buy from you and not your competitor? or 'What Sets you apart from the other guys?' It might be a direct question, but it gives me a good understanding of what the business is all about. A few years back we asked a professional contractor this question. Their answer turned into a 10-minute presentation about the quality of installation they offer, what type of product to use and the warranty it includes. The owner showed passion and appreciation for the quality of work, expressed the importance of safety on the job site and was proud about the warranty included in the product they offer.
So, what sets Stigan Media apart from most web design firms? Why work with us?
Customer Success
First and foremost, we believe we offer better customer service than most web designers or freelancer. We understand the challenges involved in dealing with overseas communications. Including the lack research prior to starting a project, poor work ethics, no marketing experience and simply not putting enough effort into the project. Again, not all web designers have poor work ethic, we're only basing the following on our experiences.
Project Management
Our web design company 
is
located in
Vancouver, BC
 and our web developers and SEO specialists are in-house. This makes it much easier to be able to sit next to our designers to communicate on-page changes and it helps us work with the client in achieving success. Recently we've been working with businesses located throughout the United States. We use project management software like
Asana
,  for larger projects, which allows our team to communicate with our clients' team so we're all on the same page and the project moves along nicely. This, combined with our years of experience, has allowed us to create an effective web designing process that is efficient and affordable.
Our Web Design Process At A Glance
Client Discovery Meeting
Content creation or request.
Design process begins

A live link will be provided so you can actually view your website. In some cases, clients request to work off a PSD file. We can offer this, however, we feel that it's much easier to grasp the look and feel of a website by visiting it live and being able to scroll down and click through, rather than working off a picture.

Main design approval

We begin to build out remaining pages/features

Client Meeting/ Screenshare for out-of-towners

Website Revisions are documented.

Test website
Website Launch

Last Website Test.
Marketing Background
With roughly 40 years of combined marketing experience, we like to think outside of the box!  We thrive on coming up with new ideas, keywords, taglines and even marketing strategies to help grow our clients' business. By sharing our experiences, tips and suggesting ways to increase conversions we can help you avoid the many challenges one might face by hiring a friend or family member to help you design your website.
We can offer keyword research to determine which keywords are searched more often and find quality keywords that will qualify your buyers better. We can also implement these keywords in your CTA (
call-to-action
) headlines; so that they are more enticing, and as a result, you convert more leads.
Web Design Really Matters
Selecting the colour scheme that will work with your brand or understanding what colours will stand out for your CTA buttons is an important skill to have when you're designing a website.  Finding the perfect picture for each section, adding a filter to the image so that your Call Out text or Headline stands out better. These are the little things we think can make or break a website design.
There are so many features and styles to consider when designing a website, and when you work with a professional web design firm, it allows you to feel confident in creating a beautiful website that converts.
Of the DIY's (Do-It-Yourselfers) that embark on building a site, 98% of them fail in publishing one at all. Marketing Tech Blog
Digital Agency
We offer our clients an all-in-one solution to working with a full-service digital marketing agency. We can help guide you in learning what marketing vehicles will help your business succeed, and which to avoid. We also go the extra mile to come up with marketing campaigns or help you create a newsletter campaign, custom landing pages for your SEM campaign, or create display ads to retarget the visitors who visited your website.
We love seeing our clients succeed.
For examples of our recent work you can visit our
portfolio
page, and to speak to someone today about your project, call 1-877-978-2652 or fill out our contact form and
web design company
reach out to you.
Stigan Media is an award-winning web design & marketing agency specializing in WordPress, WebFlow, and Shopify. Our team focuses on SEO, PPC and conversion optimization strategies to help your company grow.