Need to access all of the entries that have submitted their contact info through the forms on your website?
We created this blog post to make things easier for you to view and export all or some of the contact info that your visitors submitted through your call to action forms or email newsletter field.
Login to your WordPress website, you can access it by visiting your website online and editing the URL in the top browser by adding /wp-admin/ at the end of it.
ex. www.yourwebsiteurl.com/wp-admin/
This will take you to a login screen that looks like this:
From here you'll need to know your Username or the Email Address that was used to create your User Profile. If you don't have this, please contact your account manager at Stigan Media.
If you have your username but forgot your password, you can simply click the 'Lost your password?' link and enter the email address for WordPress to send you a reset link.
Visit Contact Form Plugin
Once you've successfully logged into your website, you will be directed to the Dashboard. From here you will see a link that says "Forms"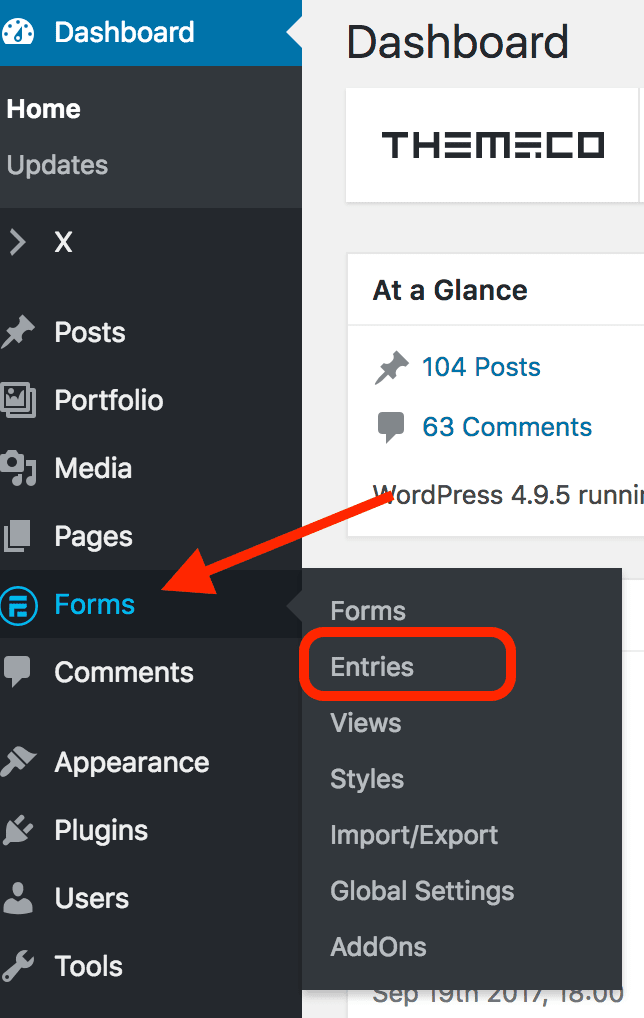 You can either click the "Forms" link or hover over it and a side window will open up with more links to different settings within your Formidable Forms plugin.
Click Entries to view all the form submissions.
Access Form Entries
Within the Entries view of your forms plugin, you will be able to view the entries from all of the forms, or you can select 1 or more forms at a time, by clicking the drop-down field. If you only have 1 form, you will not have the drop-down option: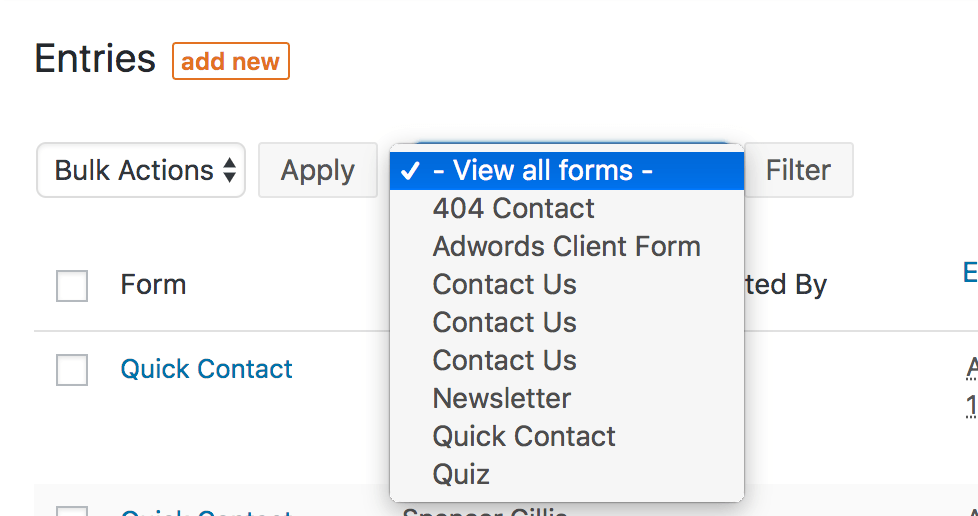 Exporting Contact Form Entries
If you like, you can export your form entries and use them for your CRM. If you do company newsletters or need to organize them by adding or removing information from them you can export 1 or all of the forms.
To Export your entries, simply hover over the Forms link on the WordPress Dashboard and click the Import/Export link.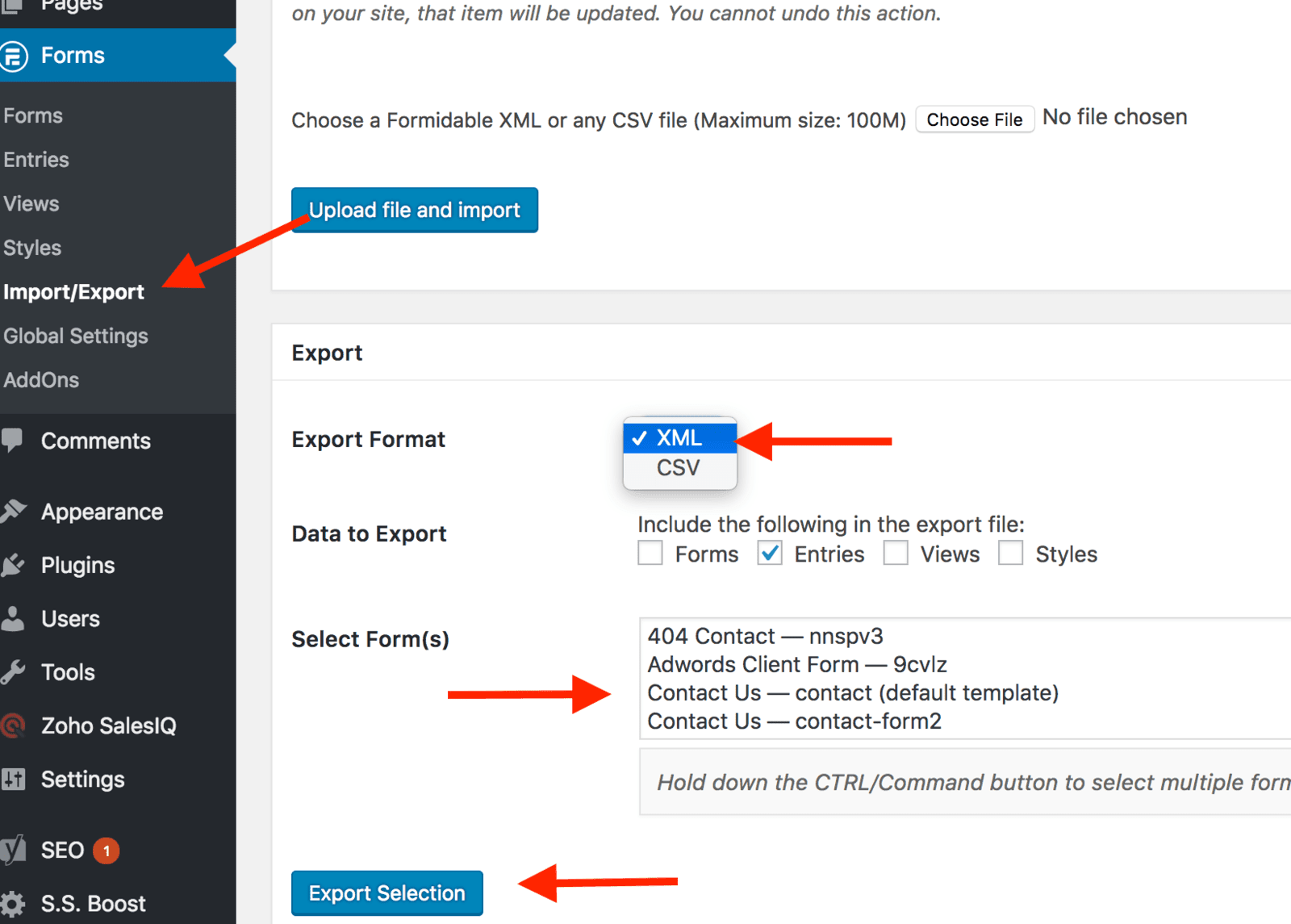 This will send you to a page that will show you the forms linked to your website. Scroll down to the Export section.
Select the file format you prefer, either XML or CSV. In our experience, CSV is used more often and can be converted into Excel.
Click Export Selection, and save your file on your computer.
We hope this post helps you access your form submission entries! If you're having difficulties or need help, please contact us and we'll be happy to assist you.
Stigan Media is an award-winning web design & marketing agency specializing in WordPress, WebFlow, and Shopify. Our team focuses on SEO, PPC and conversion optimization strategies to help your company grow.