Now that your email address has been setup, you may want to update the password. Here is how:
Login to your webmail with the credentials provided to you in your welcome email
Once logged in, click on your email address on the top right
Then choose "Password & Security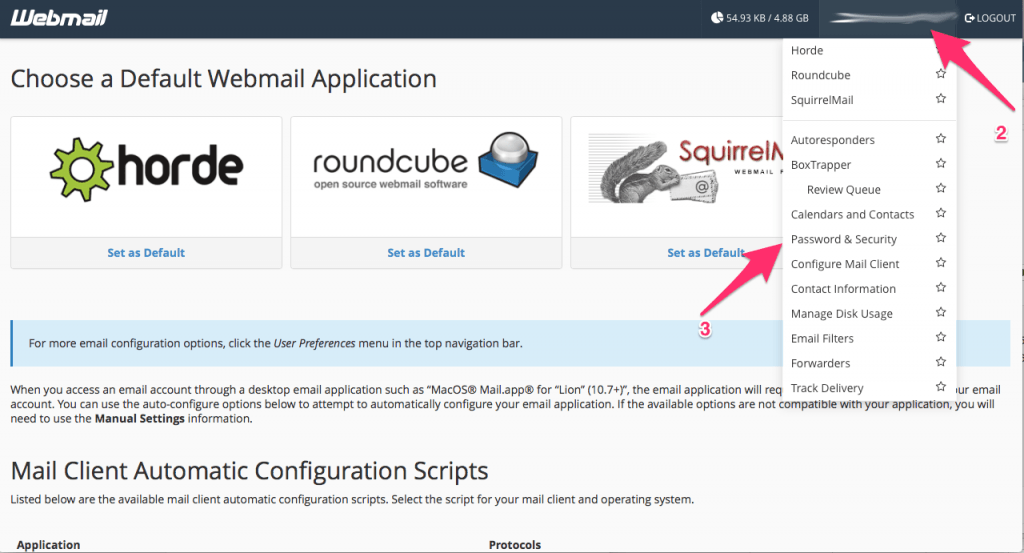 4. On the next screen update the password to your choosing, please note your password must be at least medium to continue. The click Save.
That's it, if you require assistance, please call your sales representative and they can lend you a hand.