This just in… Another Phishing attempt.
If you receive an email from 'Apple' with a subject line "Re: Your AppleID has been disabled…", DO NOT click the links. Simply delete it.
Dear Customer
Here your number of cases is : 864846338
We've noticed that some of your account information appears to be missing or incorrect, your iCloud will be blocked until we receive a response from you. We need to verify your account information to continue using iCloud in 24 hours
Verify your account >link<

Apple Support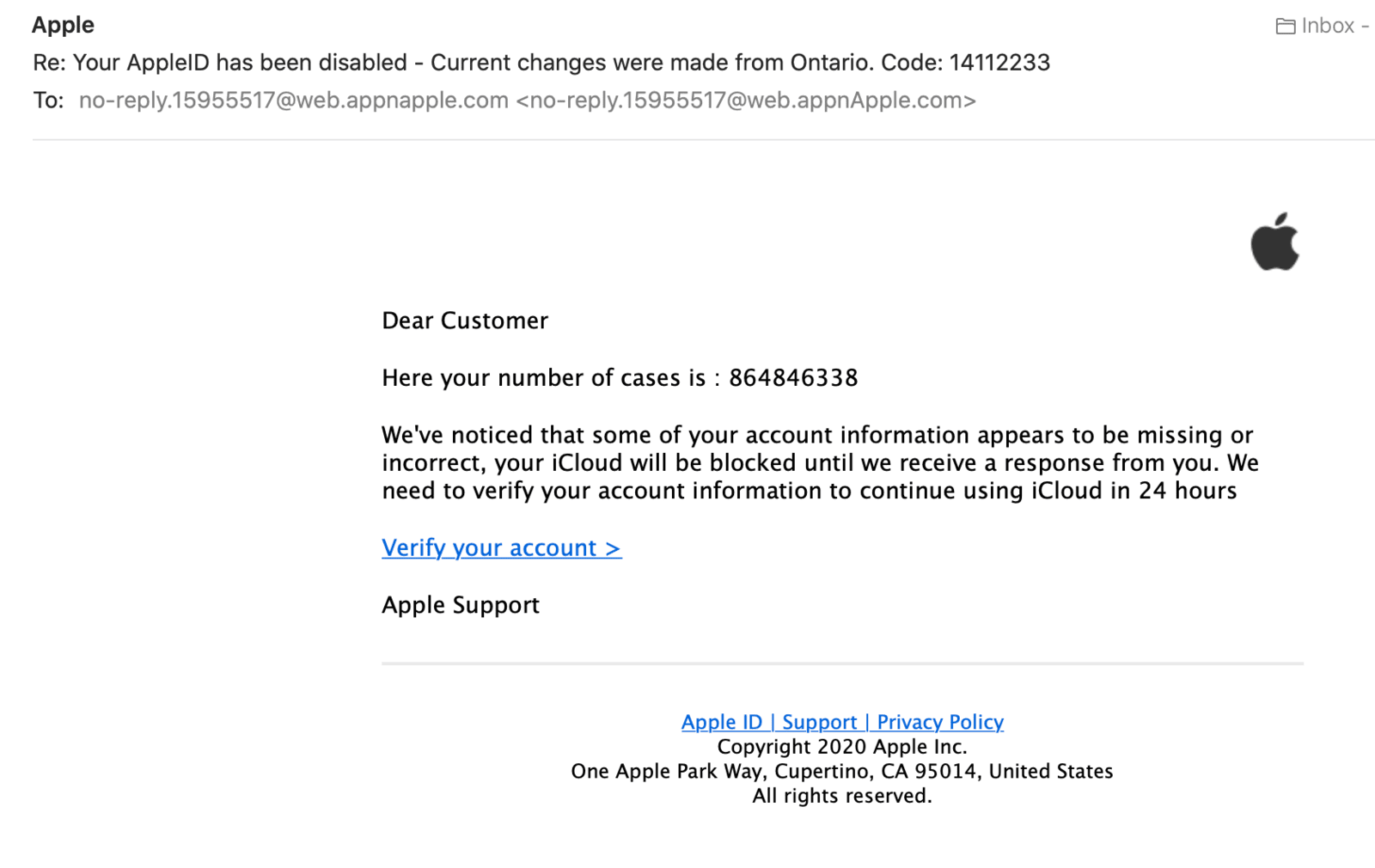 The email looks like it would come from Apple, it includes their logo and the full address in the footer of the email.
If you are concerned about your AppleID, go to: support.apple.com from your own browser and login there.
Stigan Media
Stigan Media is an award-winning web design & marketing agency specializing in WordPress, WebFlow, and Shopify. Our team focuses on SEO, PPC and conversion optimization strategies to help your company grow.